SAVE THE DATE
The Annual Meeting of The Concord Players is Sunday, March 20, 7 p.m. at 51 Walden. We will announce our 2016-17 season.

PDSC HAS BEEN HARD AT WORK
In addition to this year's Play and Director Selection Committee having pored over a multitude of scripts, they have recently completed their interviewing of potential directors as part of the process of putting together a 2016-17 season to present to the Board of Directors. This exciting season will be announced at the March Annual Meeting. Chairperson Craig Howard would like to send many thanks to his committee members, Russ Gannon, Laura Gouillart, Michale McGarty, Jay Newlon, and Jennifer Shea for all the time, effort and thought that they've put into their recommendations for the coming stage season!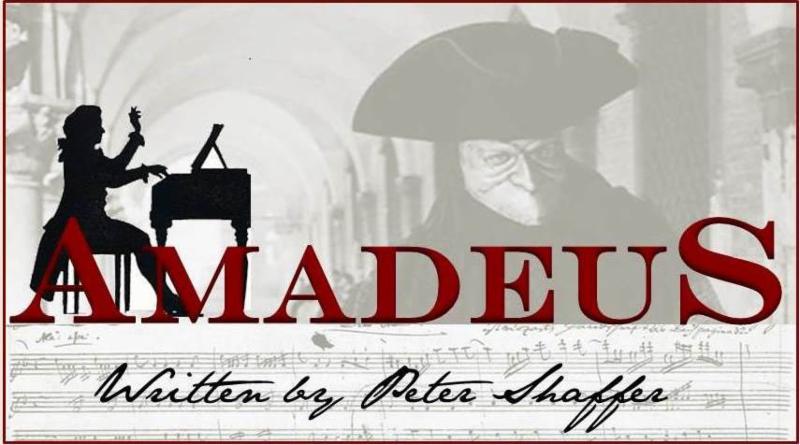 AMADEUS IS CAST!
The cast for Amadeus has been announced and includes some familiar faces: John Alzapiedi, John Small, Tom Sullivan, Kent Miller, Al Franchi, Connie Benn, Jon Saul, Kate Beattie, Lisa Pierce-Goldstein, Jim Curley and Susan Ellsworth. They will be joined by some new players: Alicia O'Dwyer, Dan Kelly, Carolyn Schwartz, Margaret Healey, and Joel Hersh. Kirsten Gould is at the helm bringing this Tony-award winning play to life on the Concord stage.

OFFICE RENO CONTINUES APACE
Work continues on the office update project. Filing away of past minutes, budgets, producer's reports, etc. continues. In addition to the printer/copier that was installed in the fall, wi-fi has been added, so now we'll be able to access the outside world from inside the building. A request to former producers, presidents and secretaries: if you are holding documentation from your tenure, let us know and we will add it to the collection.

CALLING ALL HISTORIANS!
With the 100th anniversary a mere four years away, the archives need attention. Please let Tracy Wall know if you would like to work on sorting and organizing our vast collection of articles, posters and programs.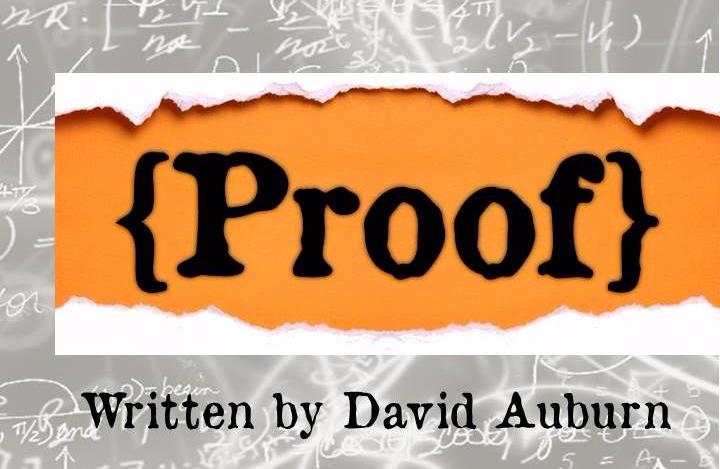 AWARD-WINNING PROOF OPENS SOON!

It's February, and that means it's time for our mid-winter show. Proof, which won both the Pulitzer Prize and a Tony award for Best Play, will grace the stage at 51 Walden weekends February 12-27.
Directed by Nancy Curran Willis (who also directed last spring's production of Kiss Me Kate), Proof is the story of a daughter whose brilliant mathematician father has recently died. A graduate student of his, going through his papers, discovers a landmark proof, and she fights to prove authorship even as she struggles to deal with her father's legacy of genius and mental illness.
The talented cast--Will Dalley as Robert, the father; Kelsey Bevins as Catherine, his daughter; Shawna Ciampa as Claire, her sister; and Ryan MacPherson as Hal, the grad student--will pull you in and make you forget the cold outside.
Buy your tickets to opening night and join us for the Opening Night Gala, a spectacle of food and drink. Tickets can be purchased at the Players website, or by calling 978-369-2990.

PLAYERS NEWS
Concord Players will be appearing in the Burlington Players upcoming production of Book of Days by Lanford Wilson. The cast includes Paul Murphy, Stacy Kernweis, Rachael Rabinovitz, Webb Tilney and Boot Boutwell. The show runs Feb. 26, 27, Mar. 3-5 and 10-12 at 8 p.m, Feb. 28 at 2 p.m. and Mar. 6 at 7 p.m.
Do you still believe? Then come out to the Open Door Theater this coming April 1-10, and fly off to the Neverland of Peter Pan! This musical fairy tale classic will be presented in the Dragonfly Theater at the R. J. Grey Junior High School in Acton, MA, and will include an ASL-interpreted matinee, an autism-friendly matinee, and an audio-described evening performance. The cast of nearly 90 will feature a number of Concord Players, in such roles as Captain Hook (Craig Howard), Smee (Joshua Wright), and, in Hook's crew, Starkey (Brian Kelly) and Mullins (Michael Ciccolella). Tickets at open-door And yes....Peter and the Darling children WILL fly!
Player Stefanie Cloutier will be appearing in a one-night showing of her original play, Best of The MOMologues, which she co-wrote with two others. It happens Tuesday, Feb. 9 at Club Café; proceeds from the show will go to fund another theatrical production, Boston Theater Company's Finish Line, a documentary theater piece on the Boston Marathon bombings. Proceeds from that show will go to the charitable foundations set up by the bombing victims, so many others can benefit. It's the power of positive theater!