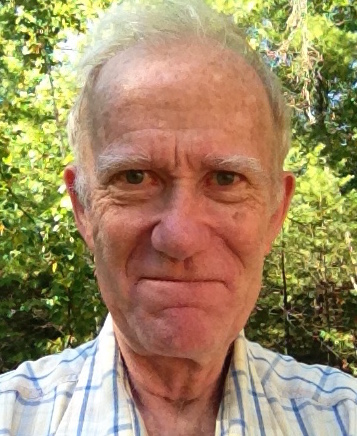 Rik Pierce
Rik joined the Concord Players immediately after moving from Brooklyn, NY to Carlisle, MA in 1989. The first production he was in was Chorus of Disapproval in which he was required to sing ... a stunt he has not attempted since. In 1999, Rik was awarded Best Actor when the Players brought a cutting of Sylvia to the EMACT Festival.
In his former life, he made his living doing TV commercials. You may remember him from those days long ago from a series of commercials for Hai Karate aftershave lotion, where he became incalculably irresistible to women after splashing on a bit of this product.
Besides commercials, Rik appeared in New York's Roundabout Theatre production of All My Sons and on Broadway as John Wesley in Avanti! at the Music Box Theatre. He also appeared on the original "Bob Newhart Show" and "Sanford and Son"
In the spring of 98 Claiborne Dawes or Peggy Elliott said "Rik, you know about computers. Do you think you could get our audition information for Oklahoma! somehow on the internet?" Rik, who had been looking for some project to learn how to make websites, jumped at this suggestion. With the help of Heddie Kent's boxes of archival information, Rik managed to include many previous productions in the sites archives.
As the years passed, Rik went on to photograph rehearsals, events, and productions to include in the website. Now in his 70s he no is longer willing to make the effort to learn all those words. He does, however, perform with the Players' Traveling Troupe performing rehearsed readings for retirement homes in the area.
Concord Player Productions

Date

Production

Role

2000

Frank

2000

Mr. Webb

1998

Greg

1997

Porter Milgrim

1995

Newton Fuller

1995

Jack

1994

Willy Wax

1993

Charlie Baker

1990

The Player

1989

Ted Washbrook