(1970) A graduate of the Pasadena Playhouse, Terry has been involved with all phases of the theatre from set construction to acting and now directing. He and his wife, Muriel, live on Sudbury Road in Concord.
(2005) From Muriel Minot, Terry's wife:
We moved to Los Angeles in 1976 (actually living in a lovely beachfront apartment in Santa Monica) and have been earning our living doing TV/Commercials/Voice-overs/and some theatre. We've been VERY lucky. We also celebrated our 36th anniversary last December.
I have reverted to using my maiden name, as it is the one I had when I first joined Actors Equity back in 1963...so I am Muriel Minot.
Currently Terry can be seen in a commercial for Pricewaterhouse Coopers as "the Boss", and he is best known as being the Dad in the Bud Light commercial "I Love You, Man", about 5 years ago. For all the Trekkies out there, he is also the voice of the Borg on all the Star Trek series.

Four years after landing in LA and getting started in TV/Commercials, I booked my first "voice-over" job, and went on to adding voices to film/TV for 25 years. It was a perfect arena to use both my acting and dialect abilities. My first "re-voiceing" job was in The Gods Must Be Crazy, in which I did the voice of Sam Bokar, the villain. Over the years I've worked on over 300 projects...and this includes all the John Frankenheimer films of the past 15 years! I've been lucky.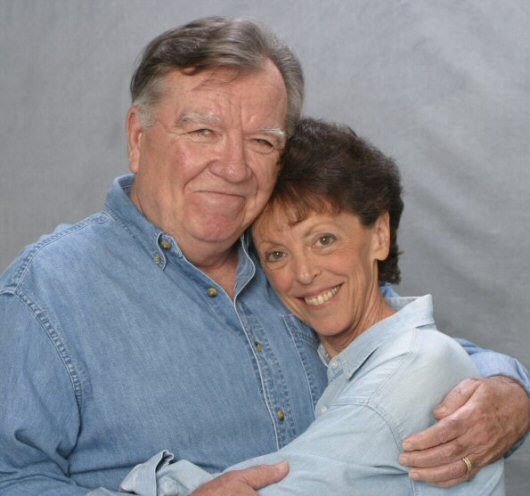 Terry and Muriel 2005
Concord Player Productions

Date

Production

Role

1971

Old Pat

1970

Henry

1970

director

1969

Henry II