(1970) Muriel graduated from the Oberlin Conservatory where she majored in voice. Besides singing, she has been a director and choreographer for 8 summers for a theatre in Falmouth, Mass., and also worked with Martyn Green's Gilbert & Sullivan Company. She is currently keeping busy teaching voice, piano and recorder at her home in Concord.
(2005) We moved to Los Angeles in 1976 (actually living in a lovely beachfront apartment in Santa Monica) and have been earning our living doing TV/Commercials/Voice-overs/and some theatre. We've been VERY lucky. We also celebrated our 36th anniversary last December.
I have reverted to using my maiden name, as it is the one I had when I first joined Actors Equity back in 1963...so I am Muriel Minot.
Currently Terry can be seen in a commercial for PricewaterhouseCoopers as "the Boss", and he is best known as being the Dad in the Bud Light commercial "I Love You, Man", about 5 years ago. For all the Trekkies out there, he is also the voice of the Borg on all the Star Trek series.

Besides my performing career, I have taught singing privately all these years, and I have my own company called Mysteries en Brochette which produces "Interactive Mystery/Dinner Theatre"
(www.mysteriesenbrochette.com).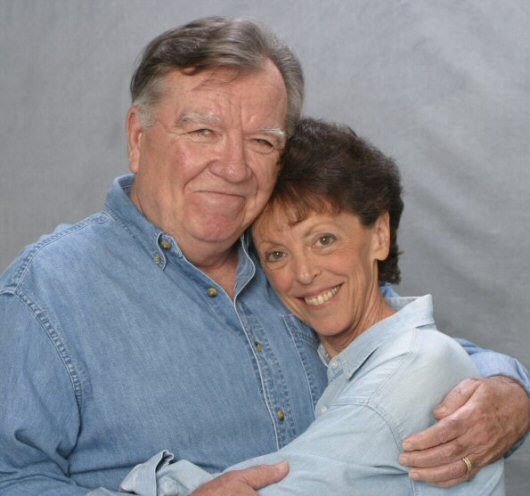 Terry and Muriel 2005
Concord Player Productions

Date

Production

Role

1971

Colette

1970

Musical director
& Choreographer

1969

Music