The Concord Players Announce Auditions for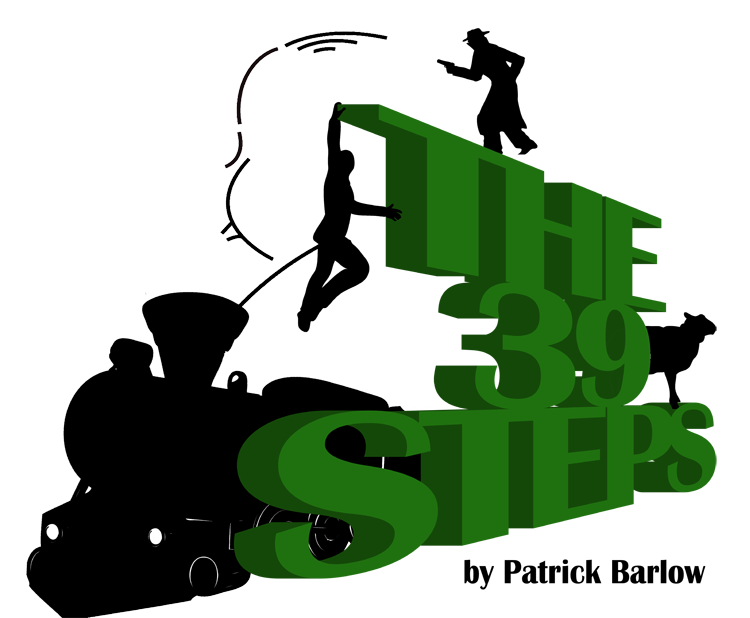 Directed by Andrew Rhodes
All actors must be fully vaccinated for COVID-19, before auditioning.
Please be prepared to show proof of vaccination, either with your card,
or a photo of your card, when you arrive at your audition.

Synopsis: Based on the 1935 adventure film The 39 Steps and performed with a cast of only four. One actor plays the hero, one actress plays the girl, and two other actors play every other character in the show: heroes, villains, men, women, children and even the occasional inanimate object, so the serious spy story becomes a chaotic farce.

---

Auditions will be held on Sunday, August 28 and Wednesday, August 31, 2022, and are by appointment only: to reserve a time, please use our signup form below. The auditions sides are available for download below. Familiarity with the script is encouraged.

Callbacks (if necessary) will held at the end of auditions on Wednesday, August 31. Individuals auditioning on Sunday, August 28 may be asked to return for callbacks at that time, and those auditioning on Wednesday, August 31 may be asked to stay until the end of the evening.

Rehearsals will be Sunday, Wednesday, and Thursday evenings beginning on Wednesday, September 7, 2022.

Performances will be Fridays and Saturdays at 8pm: November 4, 5,11, 12, 18, 19, 2022; with a matinee at 2pm on Sunday, November 13, 2022.

---

To sign up for auditions, please complete our online form, below. Before you fill it out, please note the following:

There are three hour-long slots on Sunday, August 28 (7pm, 8pm, 9pm), and three on Wednesday, August 31 (7pm, 8pm, 9pm):

If you cannot make any of these times, you will be able to select None of the above, and we will contact you to discuss an audition time.

Be prepared to upload your resume and headshot:

Resume: PDF format is preferred, but most any document type will do (no image files, please).
Headshot: If you do not have a headshot, a front-facing picture of your head or head and torso, with just yourself centered in it, is acceptable. JPEG or PNG format is preferred, but any image format will do. (no PDF files, please).
If you are unable to upload these items, you will be able to email them by replying to our confirmation email, and attaching the documents.

Any necessary instructions will be repeated in the confirmation email you'll receive when you submit the form.

If you have any questions, send an email to the staff at the39steps@concordplayers.org

---

Character Descriptions

Richard Hannay: (30s-40s ish) Classic leading man type. Unflappable, Straight Man. British in every way. The only actor who plays one role.

Annabella Schmidt/Pamela/Margaret: (30s-40s) German spy and Femme Fatal (Annabella), Shy Scottish House Wife (Margaret), Classic British Leading Lady (Pamela), and more than a match for Hannay. German accent, Scottish accent, British accent.

Clowns 1 & 2: (any age or gender) Everything Else. Cockney accent, Scottish accent, British accent. The clowns must be adept at fast paced changing of characters, accents, and sets. Lots of diverse movement and physicality. They are truly the backbone of the show.

---

Audition Sides

If you are auditioning for Richard or Annabella/Pamela/Margaret: your audition will be a reading from the script, from one of these sides:


Pgs. 17,18,19
Pgs. 41, 42, 43
Pgs. 76, 77, 78
Pg 69 (for Richard only)
Pgs. 92-94
Pgs. 49-50


Please be prepared to read any of these sides. Download Sides Now

If you are auditioning for one of the clowns: please prepare any short two-person scene, from any play, and play both roles physically and vocally.