present our
Little Women Film Festival
Every Thursday in
February (2, 9, 16, 23), 2023

at 7:00 PM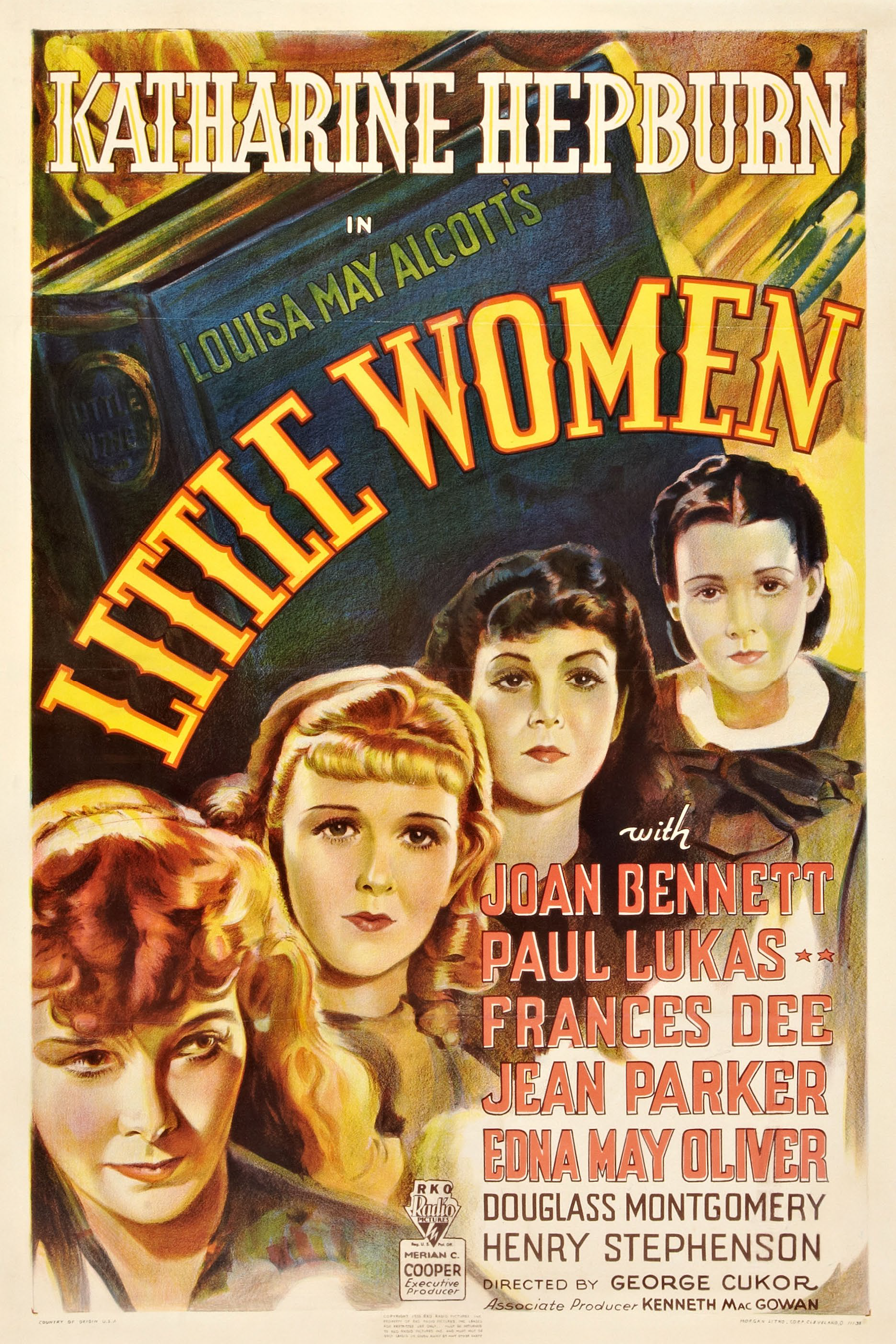 Little Women (1933)
February 2, 2023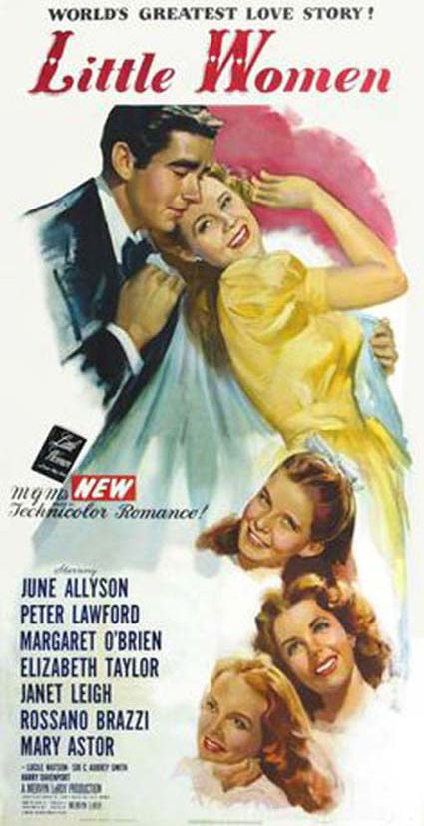 Little Women (1949)
February 9, 2023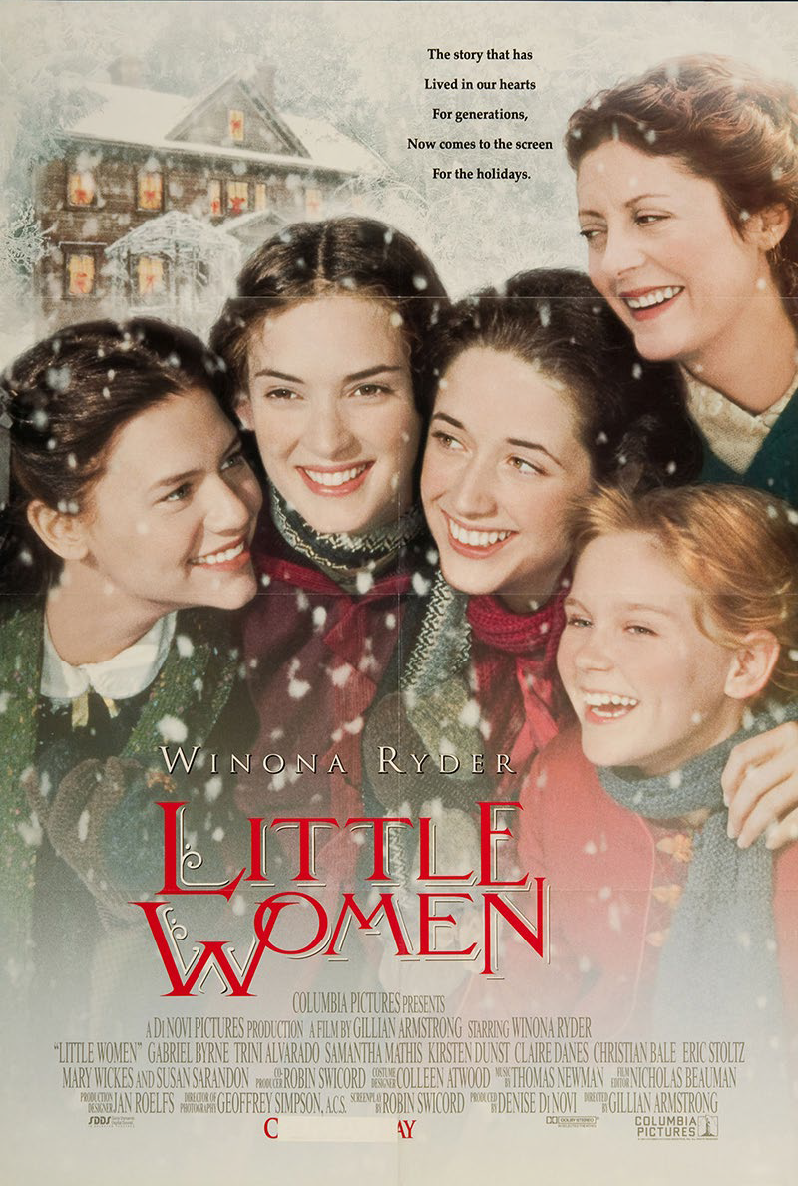 Little Women (1994)
February 16, 2023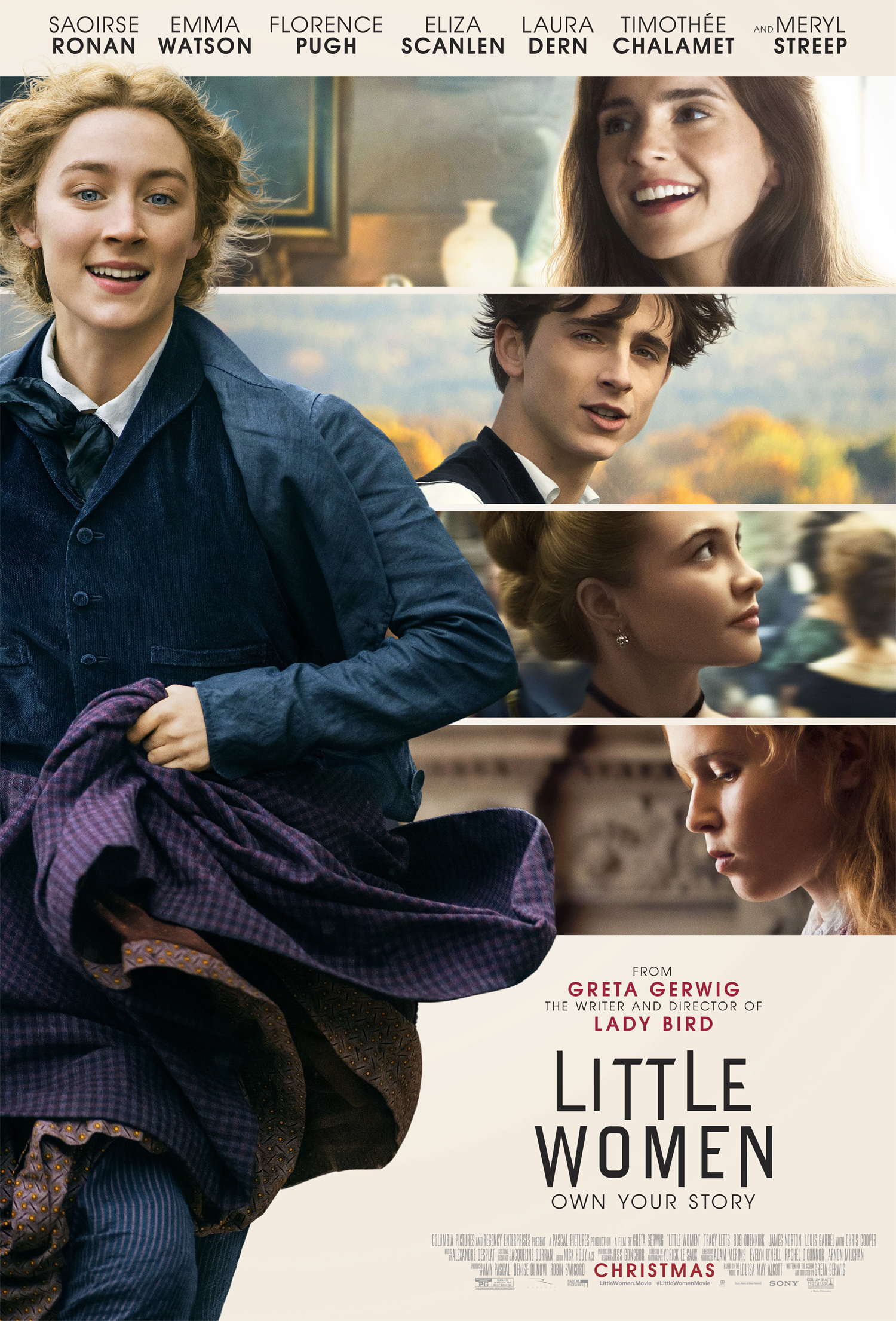 Little Women (2019)
February 23, 2023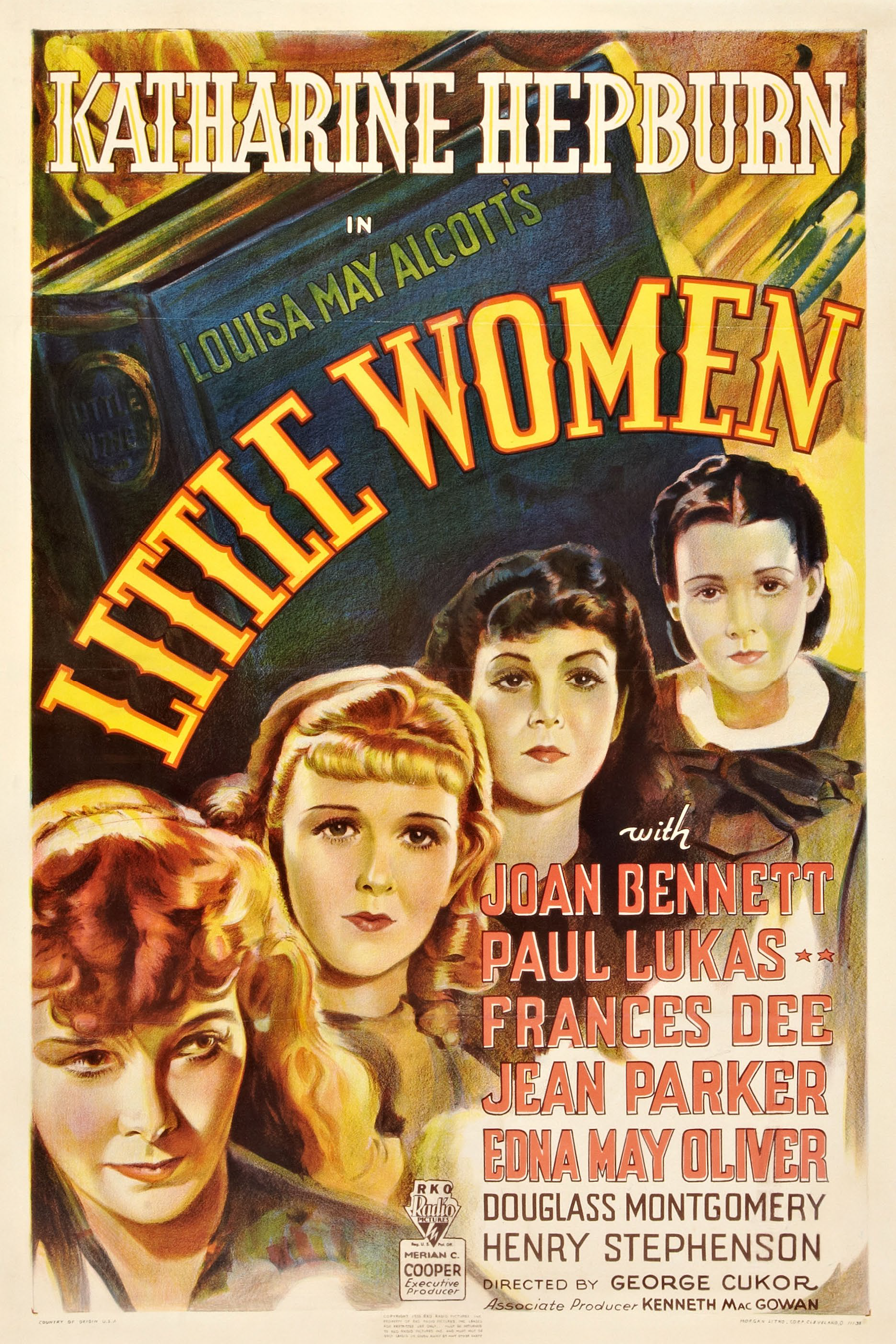 Little Women (1933)
Thursday, February 2 at 7:00 PM
We begin our series with the first sound version and the third screen adaptation of the beloved book. Directed by George Cukor and starring Katharine Hepburn as Josephine "Jo" March, this film is a series of vignettes focusing on the struggles and adventures of the four March sisters and their mother, affectionately known as Marmee, portrayed by Spring Byington, while they await the return of their father from the Union Army.
Running time is approximately 115 minutes.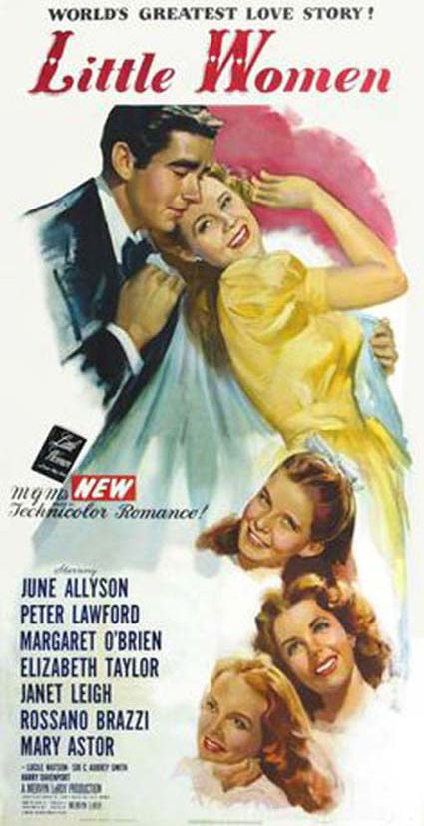 Little Women (1949)
Thursday, February 9 at 7:00 PM
For our second event of the series we present the 1949 Technicolor comedy-drama film directed by Mervyn LeRoy, with the script and music taken directly from the earlier 1933 version. The March sisters are June Allyson as Jo, Janet Leigh as Meg, Elizabeth Taylor as Amy, and Margaret O'Brien as Beth, with Peter Lawford as Laurie, Mary Astor as Marmee, and Rosanno Brazzi making his American film debut as Professor Bhaer.
Running time is approximately 121 minutes.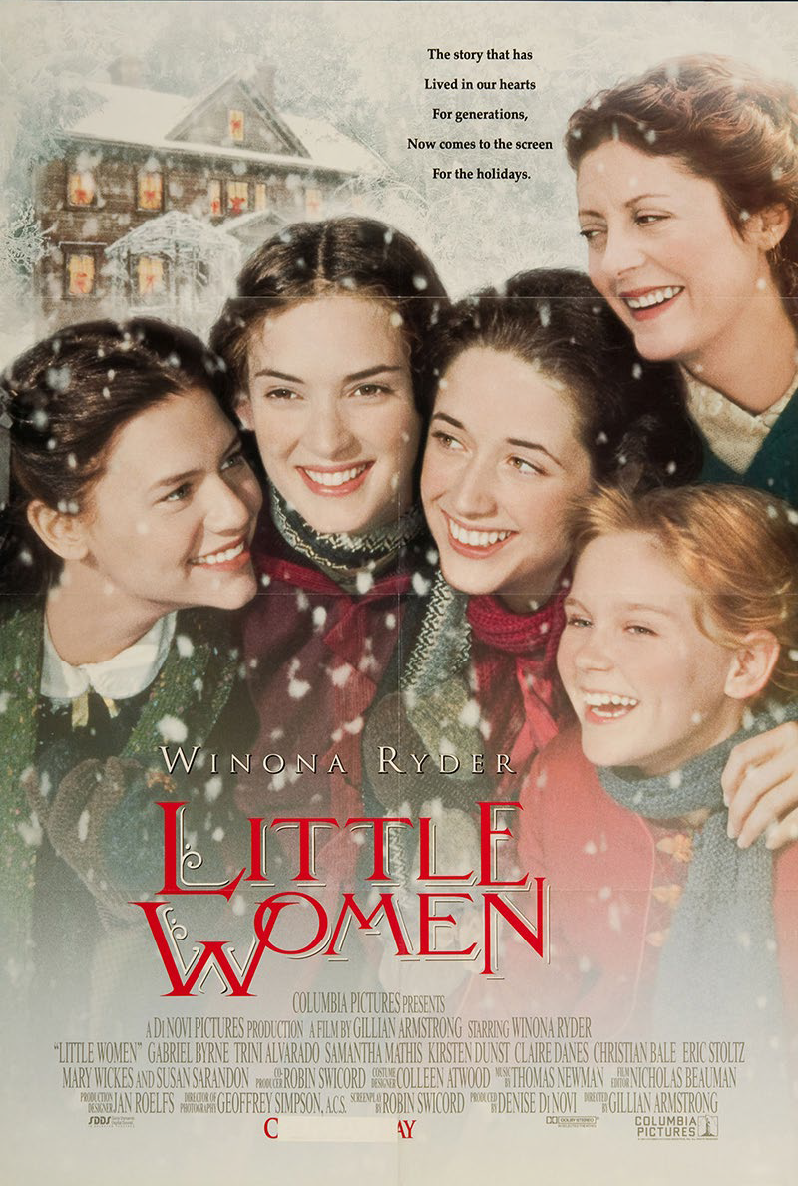 Little Women (1994)
Thursday, February 16 at 7:00 PM
For our next film we present the 1994 coming-of-age historical drama directed by Gillian Armstrong, the fifth feature film adaptation of the classic story. Starring Winona Ryder as Jo, Claire Danes as Beth, Trini Alvarado as Meg, and Kirsten Dunst as the younger Amy, with Samantha Mathis in the second-half of the movie as the older Amy. Other stars featured in the cast are Susan Sarandon as Marmee, Christian Bale as Laurie, Gabriel Byrne as Professor Bhaer, Mary Wickes as Aunt March, and Eric Stoltz as John Brooke, among others.
Running time is approximately 119 minutes.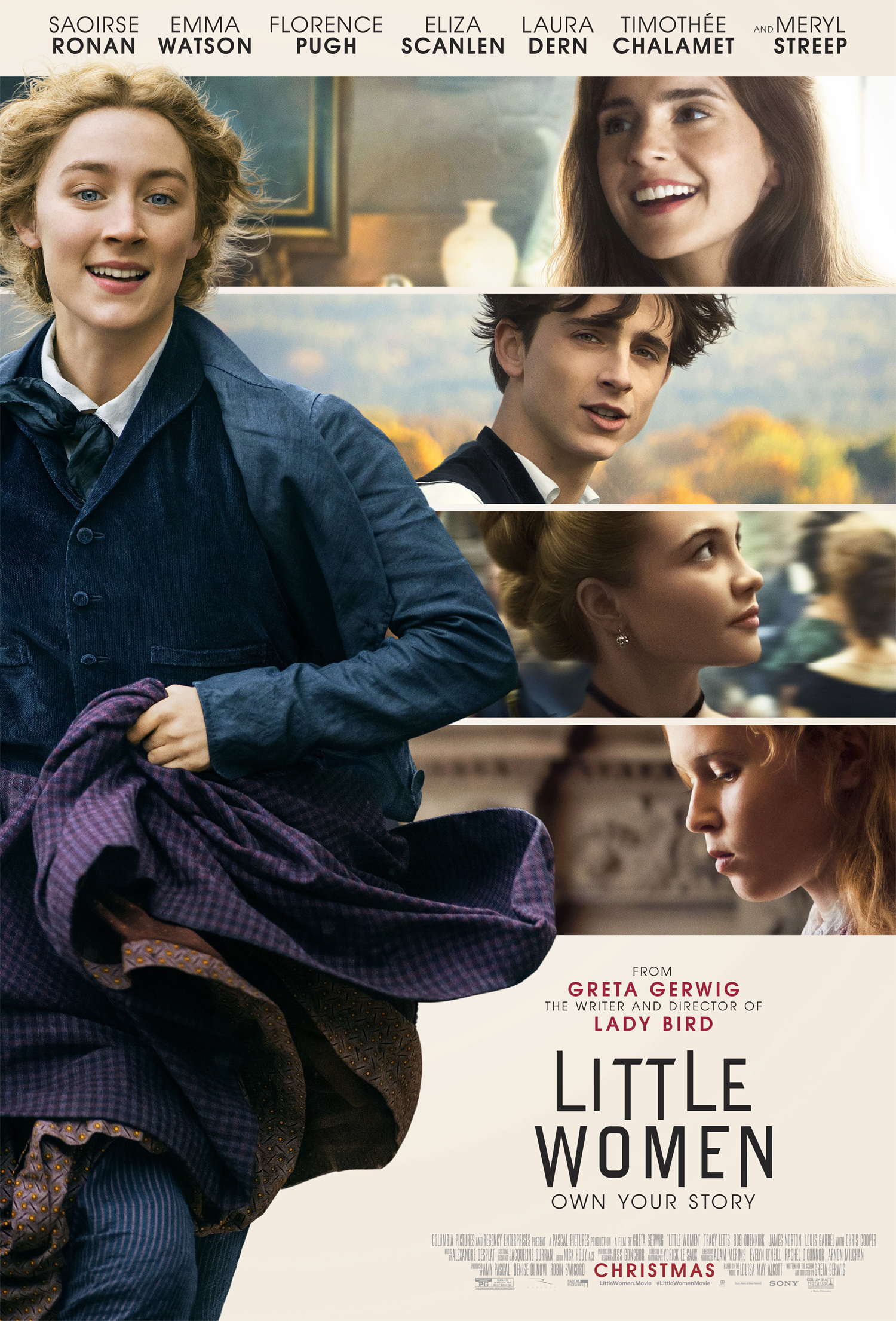 Little Women (2019)
Thursday, February 23 at 7:00 PM
For our final film of the series we present the most recent version of the beloved novel. This coming-of-age period drama, filmed in 2019, was written and directed by Greta Gerwig and is the seventh film adaptation of the 1868 novel of the same name. Starring an ensemble cast including Saoirse Ronan as Jo, Emma Watson as Meg, Florence Pugh as Amy, Eliza Scanlen as Beth, Laura Dern as Marmee, Meryl Streep as Aunt March, James Norton as John Brooke, and Timothee Chalamet as Laurie. There may also be some familiar local faces amongst the scenes. Filmed in various places throughout Concord and other notable Massachusetts locations, including the Orchard House's School of Philosophy (where you can even sit at the same desk as Florence Pugh!)
Running time is approximately 135 minutes.
Click on any of the movie posters above for more information on that film.
As part of The Concord Players' Little Women Season we invited you to enjoy the unique experience of intimate screenings of four different movie adaptations, filmed in four different eras, of the beloved novel Little Women, penned by famed Concord author Louisa May Alcott.
All presentations were in Bronson Alcott's School of Philosophy at the historic Orchard House in Concord, MA.
Questions? Email filmfestival@concordplayers.org