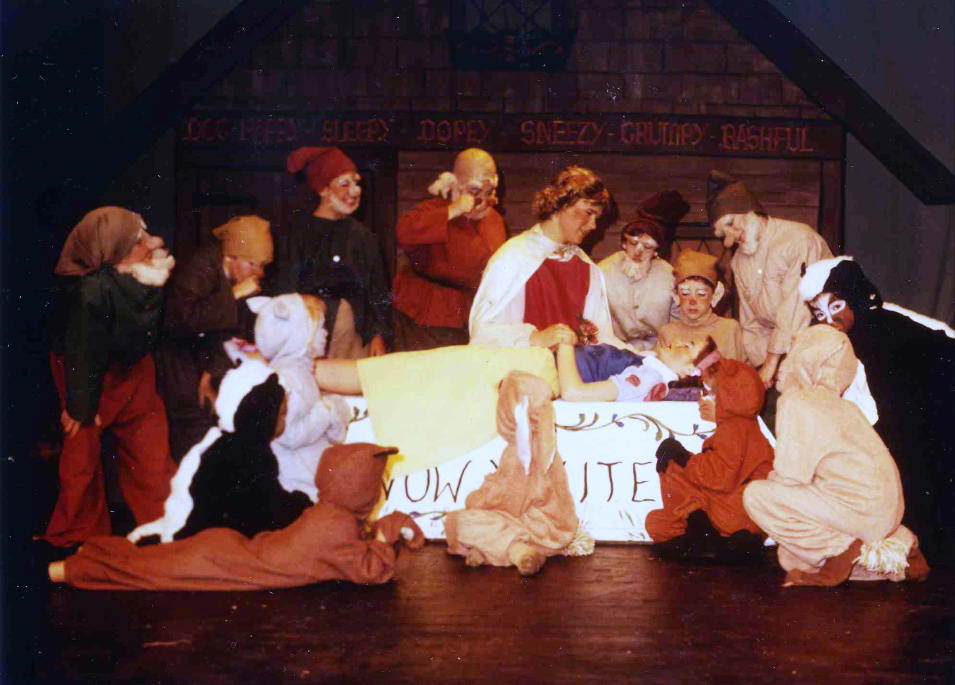 Prince Charming (Morgan Stair), the woodland animals and the dwarves gaze
on the poisoned Snow White.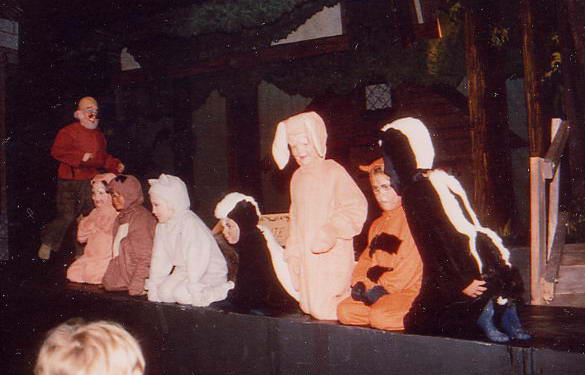 Snow White's friends gather on the stage at 51 Walden St.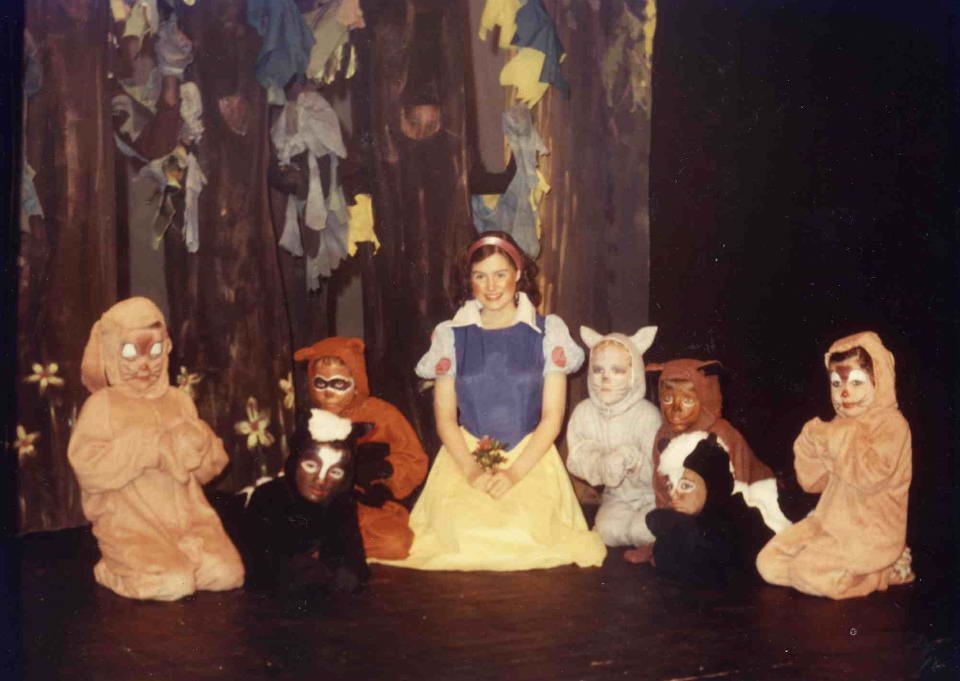 Snow White sits with woodland creatures, including skunks Angus Davol and
Joanna Stewart, raccoon David Hansel and bear Marty Zentz.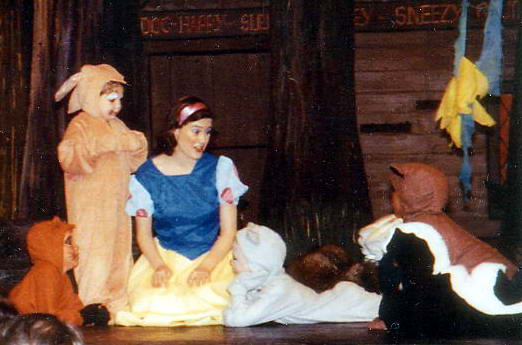 Snow White sings to adoring woodland creatures.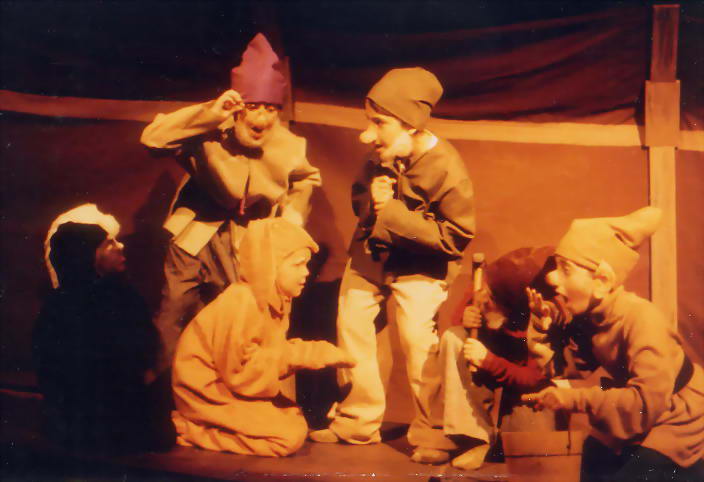 The animals report Snow White's "death" to the dwarves.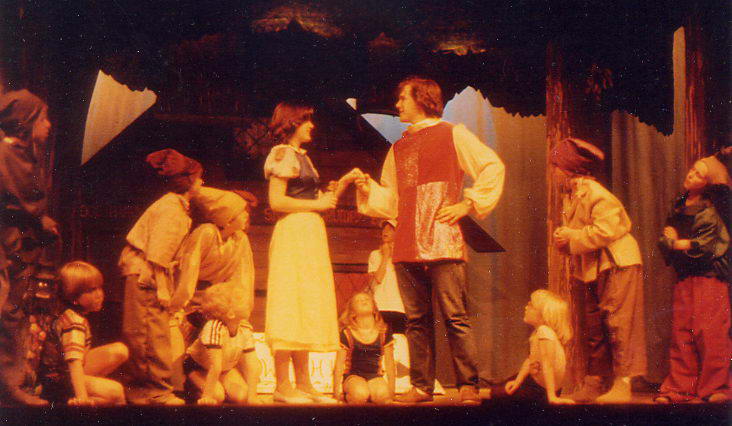 Snow White and Prince Charming rejoice among friends.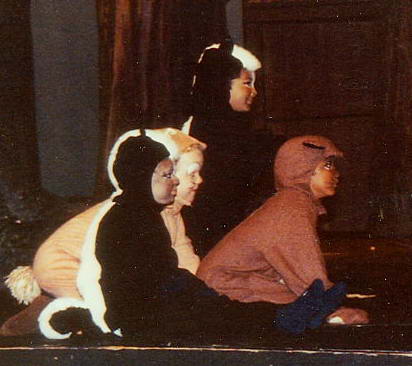 The skunks are joined by a bunny and bear (Marty Zentz).
Skunk Angus Davol with Snow White (Sarah Robinson)
at an Emerson Field promotion.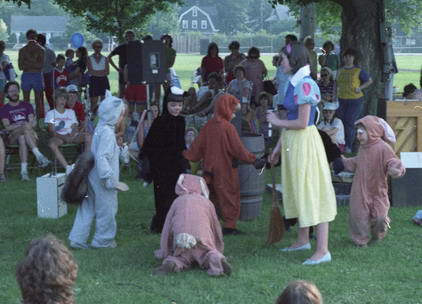 Snow White and woodland creatures entertain at Emerson Field, Concord.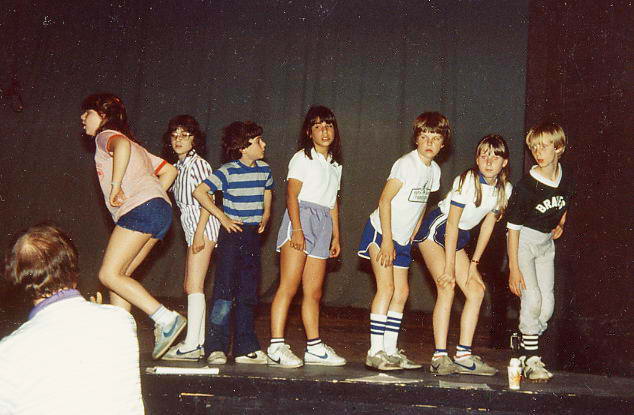 Rehearsing the Dwarves song, Henry Dembowski guides his young cast through the steps.
left to right: Dara Zall, Robin DeRosa, Evan Zall, Amy Slanski, Mike Zentz, Heike Schneider,
John Ellis