The Concord Players Present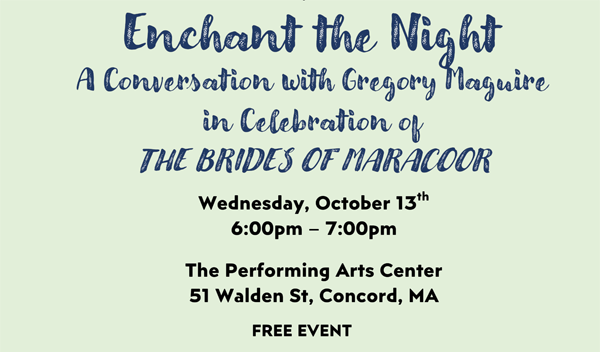 ---
Join Jay Newlon, President of The Concord Players, as he chats with Gregory Maguire to unveil his newest book The Brides of Maracoor, the first in a three-book series spun off the iconic Wicked Years, featuring Elphaba's granddaughter, the green-skinned Rain.
Following the conversation Gregory will be available in the lobby for autographs.
---
This fascinating event is FREE and open to the public, but pre-registration is required:
Please note that all attendees will be required to wear masks to protect the health of the audience, staff and guests, and their vulnerable family members.
---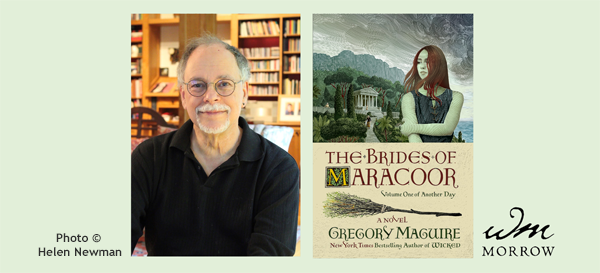 The Concord Bookshop will have copies of The Brides of Maracoor
available for purchase (which publishes on October 12, 2021),
or you can pre-order a signed edition by clicking here.

Local: Server: