The Concord Players Announce Choir Auditions for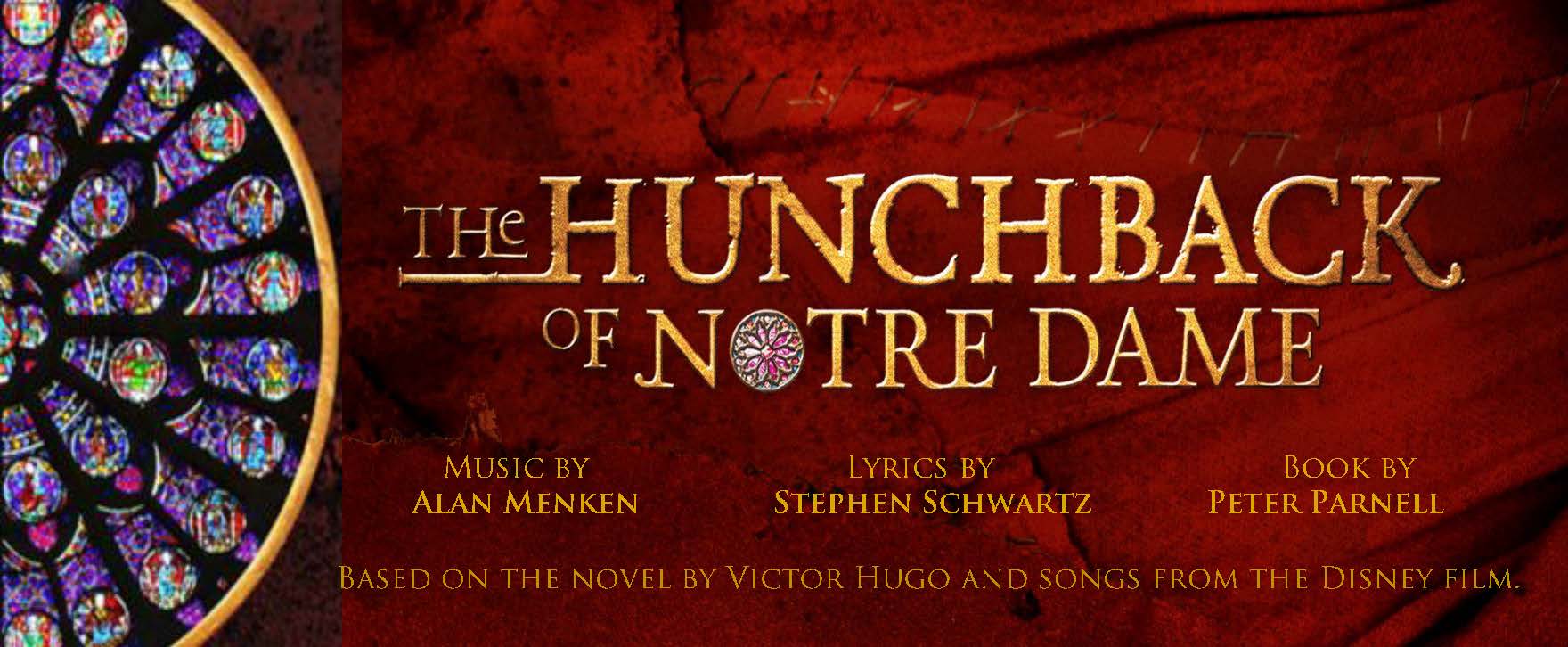 Director: Nancy Curran Willis
Music Director: Don Boroson
Choreographer: Jennifer Condon
From the Oscar-winning team of Alan Menken and Stephen Schwartz comes a lushly scored retelling of Victor Hugo's epic story of love, acceptance, and what it means to be a hero. Set in the famous 15th-century Paris cathedral, the unlikely hero Quasimodo must save the beautiful and kind gypsy girl, Esmeralda from the evil archdeacon, Frollo.

---

Please note that auditions for the cast (including ensemble) are complete; remaining auditions are for the Choir only.
(See the cast list here).

---

Special vocal only auditions for the Choir for The Hunchback of Notre Dame will be held on Wednesday, December 13 from 7-10pm, at the
Trinitarian Congregational Church, 54 Walden St., Concord MA.

The Choir of the Cathedral of Notre Dame will sing book in hand, no memorization required for the duration of the show. These are non-acting, non-dancing roles for singers. Familiarity/experience with church choir music style is helpful but not required. Mixed gender.

Please prepare 16 bars of a tune/song that shows your range. You may be asked to do some scales.
Rehearsals for the Choir will begin in January on Sundays through March and then will be Sunday, Wednesday and Thursday and some Friday evenings in April.

Performances will be Fridays and Saturdays at 8pm: April 27, 28, and May 4, 5, 11, 12, 2018; with matinees at 2pm on Sunday, April 29 and Sunday, May 6. There will be an additional show on Thursday, May 10 at 8pm.

Auditions are by appointment only: to reserve a time, please use our SignupGenius form by clicking this button:

Please fill out and print this audition form (preferably as a single sheet, double-sided) and bring it to the audition. (This form is also available via the Signup Genius form.)

Questions may be addressed to concordplayers@gmail.com

---