The Concord Players Announce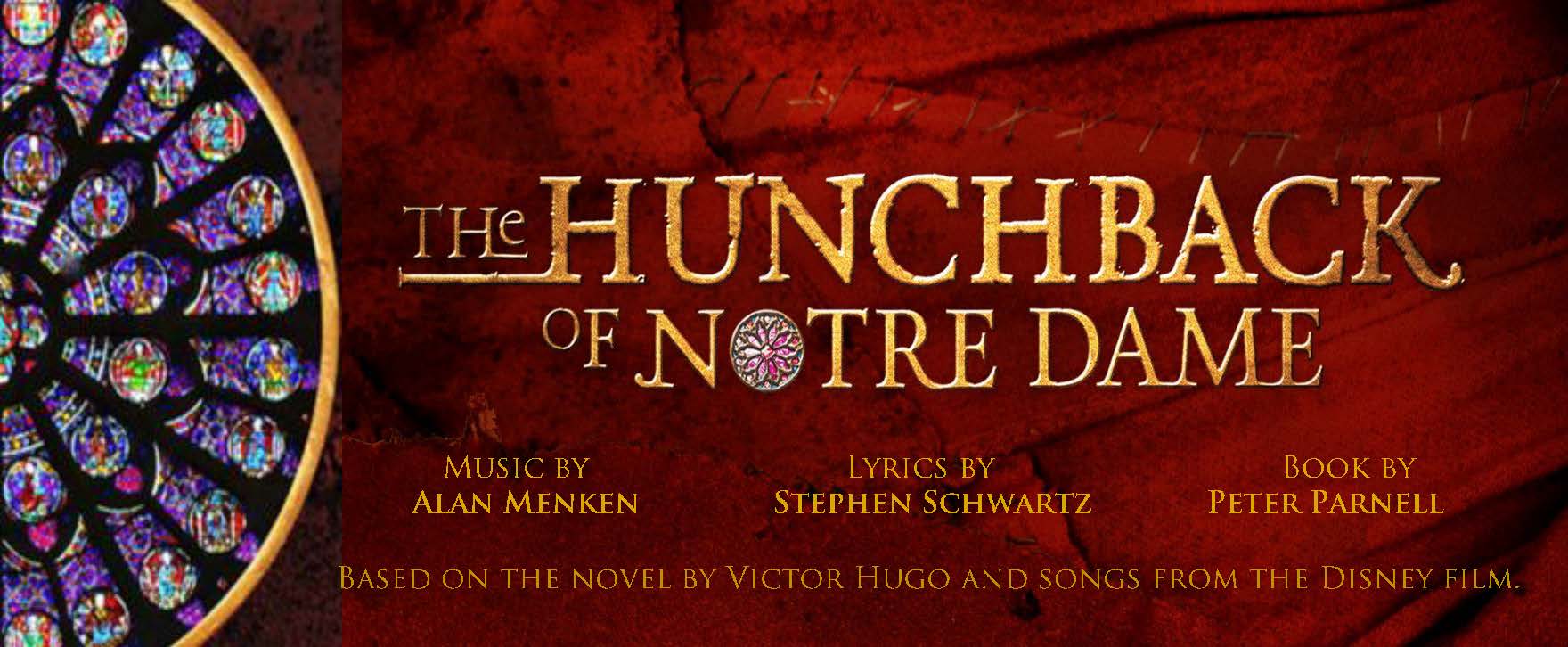 Director: Nancy Curran Willis
Music Director: Don Boroson
Choreographer: Jennifer Condon
From the Oscar-winning team of Alan Menken and Stephen Schwartz comes a lushly scored retelling of Victor Hugo's epic story of love, acceptance, and what it means to be a hero. Set in the famous 15th-century Paris cathedral, the unlikely hero Quasimodo must save the beautiful and kind gypsy girl, Esmeralda from the evil archdeacon, Frollo.

---

Please note that auditions for the cast (including ensemble) are complete; and Choir auditions have taken place. (See the cast and choir lists here)

We are still looking for a few good men for the Choir. Interested? Know someone who might be? Check the description below and contact concordplayers@gmail.com

---

The Choir of the Cathedral of Notre Dame will sing book in hand, no memorization required for the duration of the show. These are non-acting, non-dancing roles for singers. Familiarity/experience with church choir music style is helpful but not required.

Rehearsals for the Choir will begin in January on Sundays through March and then will be Sunday, Wednesday and Thursday and some Friday evenings in April.

Performances will be Fridays and Saturdays at 8pm: April 27, 28, and May 4, 5, 11, 12, 2018; with matinees at 2pm on Sunday, April 29 and Sunday, May 6. There will be an additional show on Thursday, May 10 at 8pm.

---