PLAYERS NEWS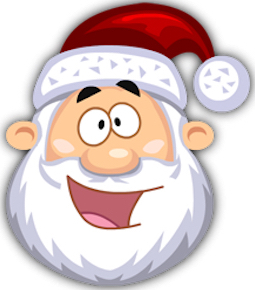 Craig Howard will be "assisting" at Santa's Workshop in Newburyport the first three weekends in December (Saturdays 10:00-1:00, and Sundays 11:00-2:00). Find it on Inn Street in beautiful downtown Newburyport. Bring the little ones for a photo with Santa!

SPECIAL HOLDAY HAPPENINGS

December 6, 2015 at 2:00 p.m. and 4:00 p.m. The Concord Orchestra Holiday Family Concert: The Polar Express. Tickets $20, $5 for children. Call 978 369-4967 or visit the website
concord orchestra
December 11 and 12, 2015 at 8:00 p.m. Concord Band Holiday Pops. Featuring BSO Principal oboist John Ferrillo as guest artist. Program includes works for oboe and band along with holiday favorites. Table seating and light refreshments, an appearance by Santa and a holiday gift raffle. Tickets $25/$15 for children under 12. Call 978 897-9969 or visit the website concord band
December 20, 2015 at 2:00 p.m. Messiah Sing conducted by Alan Yost. Audience invited to join the sing, scores available. The program also includes Handel's "Royal Fireworks Overture". Admission $20 for adults, $15 for seniors and students.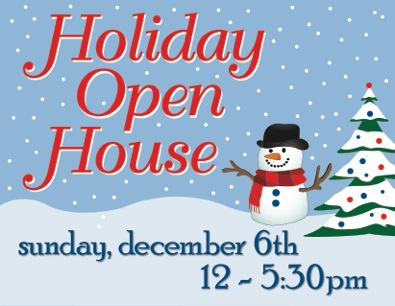 Sunday, December 6 is Concord's Holiday Open House with shopping, parade and tree lighting. See the Chamber of Commerce
website
for details.
Our friends from the Savoyard Light Opera Company (SLOC) will be caroling at the annual Green's Sale at the First Religious Society of Carlisle on Saturday, Dec. 5, 10 a.m. to 2 p.m.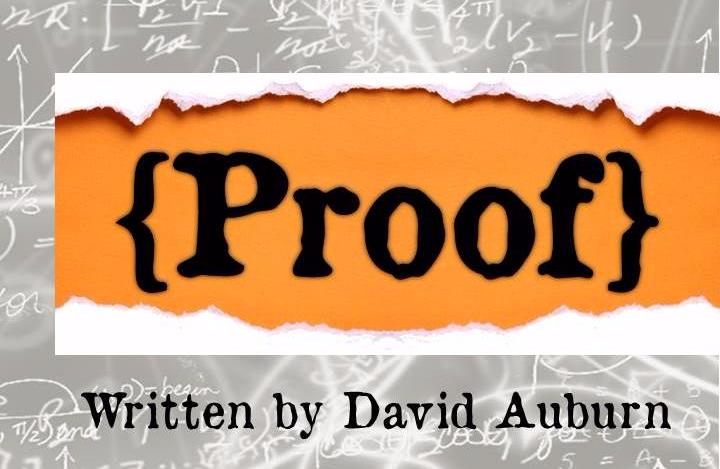 PROOF POSITIVE
Auditions are underway for the Players¹ winter show,
Proof
, directed by
Nancy Curran Willis. Make plans to dig out from under the snow if this
winter is anything like last­ and see this award-winning show. Winner of
the 2001 Pulitzer Prize for Drama and Tony Award for Best Play, it¹s the
story of a daughter¹s fight for her deceased father¹s legacy. Mathematical
genius or mentally ill man? The papers he left behind could hold the proof.
Literally. It runs Feb. 12-27 so mark your calendar.
Auditions for the spring show,
Amadeus
, will be held January 6, 7 and 10, 2016. Check the Players
website
after December 9 for details.
IN MEMORIAM FOR PLAYERS PASSED
Lavinia (Vinnie) MacLeod
, 98, a long-time Concord resident, died Friday Nov. 6, 2015. A life-long lover of the theater, Mrs. MacLeod enjoyed many years as a stage actress; she was also a past president of the Players. Donations in her memory may be made to Trinitarian Congregational Church, 54 Walden Street, Concord, MA 01742 or to The Concord Players, 51 Walden Street, Concord, MA 01742. For online guest book please visit Dee
website
William M. (Bill) Siebert died Oct. 25, 2015, at Emerson Hospital. He lived most of his life in Concord. Bill was a founding member and president of the Concord Band. He was also active with the Players for 25 years, both on stage and behind the curtains, including a term as president. In 1972 he led the effort to renovate the Veterans Building to create the Performing Arts Center, now called 51 Walden, as a home for the Band, Orchestra and Players. Memorial services will be held on Friday, Jan. 15, at 3 p.m. in the First Parish Church in Concord.
Belle (Gerherdt) McDonald, longtime Concord resident, died Nov. 20, 2015. Beloved wife for 52 years of the late Bill McDonald.
Belle acted in films, and worked with a number of local companies, but most of all with the Players ("Playing roles I have loved!"), appearing in or involved with 14 Players productions.
Visiting hours at the Dee Funeral Home, 27 Bedford Street, on Sunday, December 20 from 11 a.m. to 2 p.m. followed by a Remembrance Service at 3 p.m. Interment in Sleepy Hollow Cemetery. For obituary and online guest book visit Dee website