JOIN THE SHOWBUS TO LONDON!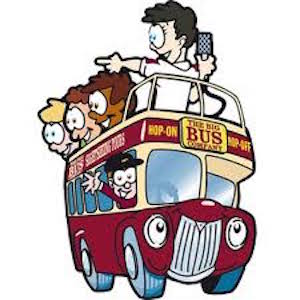 Once again, the Concord Players Showbus is gearing up for another Theatre Tour to London (not to be confused with the Concord Players Showbus that just went to the Opera House to see Kinky Boots). Since 1989 a group of Concord Players and friends have ventured, essentially every other year, to London for theatre. This time the tour dates are March 6 through 13, 2016. The tour includes seven nights at the Cavendish Hotel, a four-star hotel in the heart of St. James's, the most elegant part of the West End. It is within a short walk of Piccadilly Circus and Green Park, with easy access to theatres and restaurants. A full English Breakfast is included daily.
We will see six performances, perhaps at The National Theatre, the Almeida, The Old Vic, a Fringe theatre, or other West-End venues. At the briefing our first morning, we will review the itinerary and be given a detailed look at lists of recommendations for extra performances, major exhibitions, and restaurants.
At this time, a production of Guys and Dolls will be part of the offering, along with a post-performance discussion with a member of the cast. We are also scheduled to see The Painkiller by Francis Veber, a classic dark French farce. We will know more about the other performances as seasons are announced, but they will be the best on offer with the best seats available.
We will visit the Vauxhall area. In the 18th century the area south of the River Thames at Vauxhall was a place of entertainment, and is now undergoing a revival. There we will visit Damien Hirst's new Newport Street Gallery to see John Hoyland's "Power Stations" and then have lunch at Brunswick House, a South London landmark. We will have a political discussion with Martin Kettle of The Guardian. Along with another post-performance discussion to be announced later, there will be a session with a leading theatre critic. We will also visit Sands Films, makers of some of the finest hand-crafted costumes for the screen. These tours, organized in the UK by London Arts Discovery, have always been extraordinary and a good value. If you would like further information, please call or email Susan Tucker: 978-369-1648; tshabet@verizon.net
FALL EVENTS AT 51 WALDEN
September 20, 2015 at 3:00 p.m.: H.M.S. Pinafore
sing-along with orchestra and Opera51 leads and chorus, conducted by Alan Yost. This Concord Orchestra Benefit Concert features Robin Farnsley, Thom Kenney, Cindy Vredeveld, Michael Prichard, Ken Martin and Brad Amidon. The audience is invited to come in costume and join in the chorus. Admission is $20 for adults and $10 for students. Call 978 369-4967 or purchase
on-line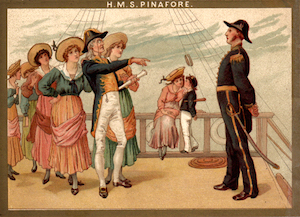 September 26 and 27, 2015 at Newbury Court:
Auditions for the Opera51 production of the opera
Romeo et Juliette
by Gounod, which will be performed at 51 Walden on June 10, 11 and 12, 2016. Click
here
for details.
WE SET RECORDS FOR DASH AWARDS!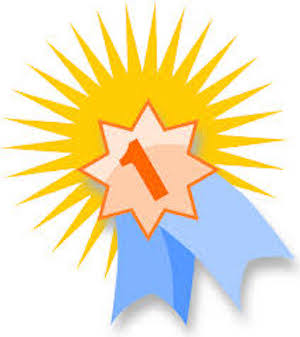 The
Concord Players were well-represented
at
this year's EMACT awards, held on
August 29.
The Players received a total of 26 nominations for three shows (the most of any theatre group), with
Kiss Me, Kate
receiving a total of 14 nominations, the most of any of the 118 shows adjudicated in 2014-2015. The Players won 8 awards, the most of any company:
The Players for Best Production (Musical), Kiss Me, Kate
Nancy Curran Willis for Best Direction (Musical), Kiss Me, Kate
Tracy Wall, Best Costume Design (Play), The Matchmaker
Allen Bantly for Best Set Design (Play), The Desk Set
Willie Page, Best Youth Actor (Play), The Desk Set
Allen Bantly, Anne Bantly, Larry Blundell, Brian Harris, Charlotte Kelley, Linda McConchie, Paige Evett for Best Set Dressing (Play), The Desk Set
Charlie Atherton Karen Kaye Burum for Best Make-up and Hair Design (Play), The Desk Set
Anne Bantly and Charlotte Kelley for Best Prop Coordination (Play), The Desk Set
Congratulations to everyone who worked on these shows. A season to be really proud of!
VETERAN PLAYERS HAVE LEFT US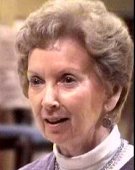 Dorothy Schecter
passed away on Friday, August 28, 2015, at Rivercrest Long Term Care.
A celebration of her life is being planned for the fall.
A long-time member of The Concord Players, she was involved in 22 Players productions over the course of 32 years, from 1977 to 2009. She served in many capacities, including President, Publicity Chair and Play Selection Chair. Among her directing credits for the Players were
The Importance of Being Earnest
,
The Glass Menagerie
(winner of NETC's Moss Hart Award),
Arms and the Man, A Touch of the Poet, The Madwoman of Chaillot, Hard Times, A Midsummer Night's Dream, Our Town,
and both the 1992 and the 2002 productions of
Little Women
. She was nominated twice as Best Director at NETC, and also directed in Littleton and Arlington, where her production of O'Neill's
Ah, Wilderness!
won the Moss Hart Honorable Mention. Most recently, she was a member of The Concord Traveling Players, a group of former Players actors performing staged readings for members of local COAs and retirement homes.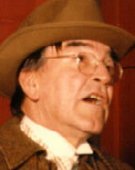 Freelon Morris, Jr.
of Concord, 90, died on August 10, 2015, at his summer home in Quissett, Massachusetts.
From 1954 through 1994 he
was active in The Concord Players both on and backstage.

He appeared in twenty-five productions, perhaps most notably in

Once Upon a Mattress

, where he

brought the house down with his performance as King Sextimus

. He was a 1949 graduate of Harvard University. His education was interrupted by World War II in which he served as an Army medic in Europe and was awarded the Bronze Star and Purple Heart. A celebration of his life will be held November 24 at 1 p.m. in the First Parish Church of Concord, Unitarian Universalist, 20 Lexington Road.