FALL SHOW AUDITIONS
Auditions for the fall musical, Stephen Sondheim's Follies, will be held on June 9 and 10 by appointment. More info coming soon to the Concord Players website

ACTING WORKSHOPS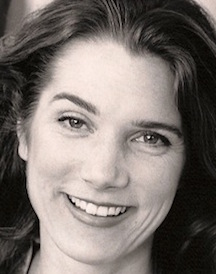 Thanks to the Valerie Beth Schwartz Foundation, Kate Clarke will be holding free acting workshops on Wednesday, May 13, and Thursday, May 21, 5 p.m. to 7 p.m. at 51 Walden St. The first workshop will focus on body and voice warm-ups to prepare for the physical, mental and emotional demands of acting. Group improvisational exercises will concentrate on attention, reaction and movement. Smaller groups will work on exploring character and situation. The second workshop will continue character development, building on the interior life of the character and the world in which he/she lives. Be sure to wear comfortable clothing.
SUBSCRIPTIONS FOR NEXT SEASON
Subscription information will be mailed out in May. Anyone not already on the list of subscribers may reserve seats for next season by emailing tickets and giving your address.
SAVE THE DATE
At 3:00 p.m. on Saturday, May 9, at the Fowler Branch of the Concord Library, Lida McGirr and Robert Runck will perform a reading of scenes from Shakespeare, called Macbeth: A Love Story.
SUMMER SHAKESPEARE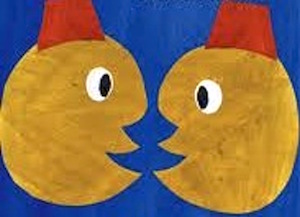 The summer Shakespeare production of The Comedy of Errors will perform on the lawn of the main library at 5:30 p.m. on Saturday and Sunday, July 25-26 and August 1-2. For details, see the Players website
PLAYERS NEWS
Sydney Boncoddo is stage-managing Rocket Man at Hovey Players. Performance Dates: May 15, 16, 22, 23, 28, 29 and 30 at 8 p.m. and May 24 at 2 p.m. For reservations call 781-893-9171 or email reservations@hoveyplayers.com
Jenn Shea, who appeared in Desk Set, is the set designer for Rocket Man, and is also appearing, along with Leslie Wagner, in Other Desert Cities for the Winchester Players, performing Fridays and Saturdays April 24-May 9. For tickets, go to Winchester Players
DON'T MISS KISS ME, KATE!
It's not too late to see Kiss Me, Kate! This spectacular spring musical is too good to miss! It runs through May 9, and you can believe our audiences when they tell you that you don't want to miss it! "...gorgeous set, costumes, and brilliant direction!" "...don't miss this one!" "...I felt like I was in NYC!" "...I loved every minute!" Set in 1953, Kiss Me, Kate is a bawdy comedy where feminine wiles and lusty braggadocio do battle to the tune of some of Porter's most beloved songs. As a show within a show, all of the actors play two characters as the story bounces from Shakespeare's Taming of the Shrew to a modern-day (1950s) theatre company production. The costumes for this production are as usual exquisitely designed and constructed by the Players' superbly talented "divas," Pat Kane, Carol Antos, Kathy Booth and Tracy Wall. The sleek, narrow lines of 1950s couture provide intriguing contrast to the bold color, texture and outright frippery of Elizabethan costume; a visual cornucopia for audiences to enjoy. Tom Frates' splendid clarion voice resounds most pleasingly as his dual characters wax romantic or sternly chide. Elaine Crane's thrilling soprano expresses a full range of sweet, tender love, and the defiant rage her two characters move through as the tumultuous story unfolds. The ensemble dancers dazzle as they bound across the stage to Julia Fiske's spot- on choreography. Their athletic grace and potent energy can only be described as spectacular. The Concord Players production of Kiss Me, Kate is a sensory banquet of music and color and light. Go now to buy your tickets. You'll leave the theatre as everyone does - so in love with it all! Seats are available May 1, 2, 3, 8 & 9. Order online at the Players website, or call 978-369-2990.
THE SHOW BUS HITS THE ROAD AGAIN
Put on your flashiest footwear! The Concord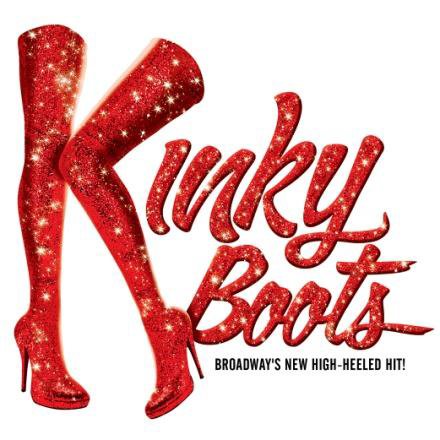 Players' Show Bus is planning a trip to the Boston Opera House this August to see Kinky Boots, the exhilarating Broadway musical that will lift your spirits to new high-heeled heights! Winner of six Tony Awards including best musical, this inspirational story follows a struggling shoe factory owner who works to turn his business around with help from Lola, a fabulous entertainer in need of some sturdy stilettos. Together, this unlikely pair finds that they have more in common than they ever dreamed possible, proving that when you change your mind about someone, you can change your whole world. Date: Thursday, August 27, leaving 51 Walden at 6:00 p.m. for a 7:30 performance. Cost: $124.00 per person, which includes center orchestra seating, transportation by motor coach, all fees and gratuities (plus snacks!) To reserve tickets, please contact Brian Harris at brian@baharris.org