PLAYERS NEWS
Lida McGirr and Mike Lague will be appearing in Tartuffe at The Umbrella, and Craig Howard was named Best Supporting Actor at the New England Regional Festival for the Lexington Players production of Spring Awakening. That production also won Best Ensemble, Excellence in Stage Management for Becca Flint, and Outstanding Production Alternate.
JAZZ AT CLUB 51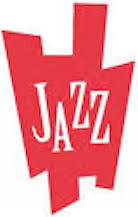 Vocalist Janet Casey and Powder House Jazz will heat up 51 Walden with a jazz concert on March 14 at 8 p.m. FOPAC is sponsoring the event, which will have table seating, a dance area, cash bar and refreshments for sale. The group will perform repertoire from The Great American Songbook, the collection of popular music written for stage and screen musicals from the 1920s to the 1960s. Tickets are $25, $20 for groups of six or more. To reserve a seat, call 978 369-7911 or buy on-line at 51 Walden. All proceeds will benefit the operation of 51 Walden.
___________________________________
SHOW CONT.
But sometimes Mother Nature does get her way. In December of 1947 a major storm dropped so much snow onto Manhattan's grid that the only lights to be seen on The Great White Way were emergency vehicles.

It seems appropriate that Mother Nature should neutralize modern traditions from time to time, especially when considering the origins of "the show must go on." The maxim was declared in the late 19th century for circus performances. Occasionally, a wild animal would escape its cage or defy its trainer. Since this usually happened under an enclosed tent, a panicked audience might easily bring the house down. Circus operators avoided a riot by directing the conductor to strike up the band as rogue elephants and felines were being corralled. Mother Nature, she's a tiger.
--Linda McConchie