DON'T MISS THE FOPAC OPERA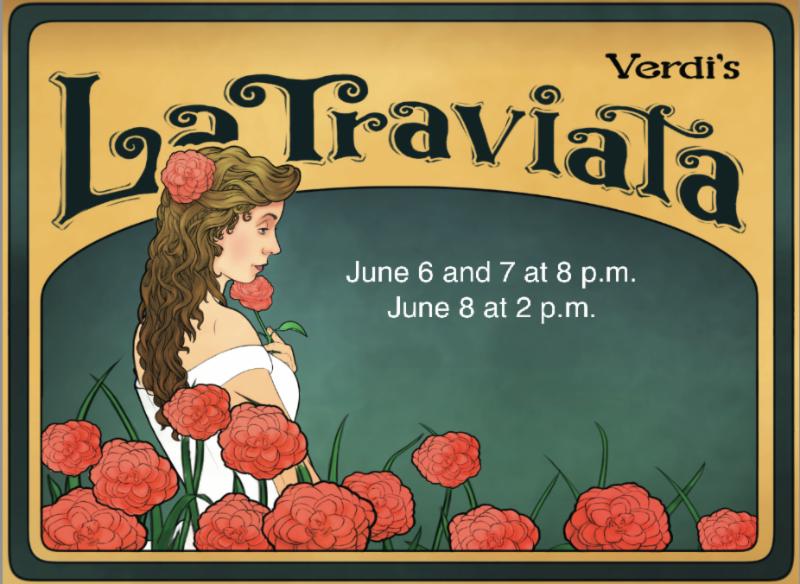 opens on June 6 at 8 p.m. and plays on June 7 at 8 p.m. and June 8 at 2 p.m. The opera, sung in Italian with English surtitles, is directed by Kathy Lague. Other Players participating are Elizabeth Hoermann and Jim Miller as singers; Paul Gill doing sound; Allen Bantly and Larry Blundel, who did the set construction; Rick Shamel doing the lighting; and Susan Tucker helping with lighting and stage management. Tickets are $25, and can be reserved on-line, or by calling 978 369-7911.

SUMMER SHAKESPEARE IN JULY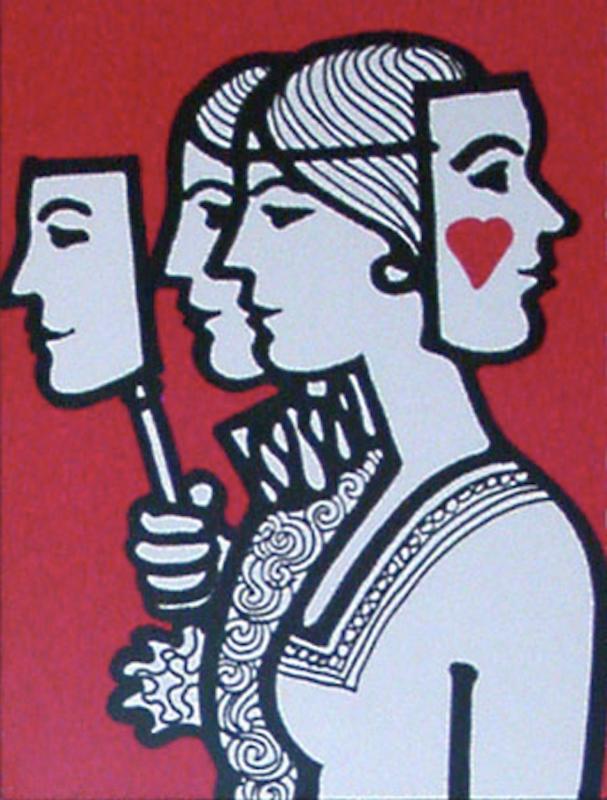 A condensed version of Twelfe Night, Or what you will, by William Shakespeare, wil be performed on the front lawn of the Concord Free Public Library, at 5:00 p.m. in the afternoon of each Saturday and Sunday, July 12-13 and 19-20. Free admission. Adapted and directed by Robert Runck, with Tom Sikina as Stage Manager, and featuring Mike Lague, Ed Bernard, Elizabeth and Bill Hoermann, Brigid Battell, Andrew Harrington, Nick Meunier, Lexi Deschene, Kamela Dolinova and Josh Carter. We are reversing direction to enhance the listening experience, so chairs will be set up on the central brick terrace, or bring a chair or blanket to sit on the grass to the sides, and enjoy the comic shenanigans in one of Shakespeare's best-known plays.

PLAYERS OUT AND ABOUT TOWN
Russ Gannon and Joe Zamparelli have been cast as Attorney Garrison Welch and the Sergeant in the independent film Interference, filmed this past spring in Boston.

THE CONCORD PLAYERS WIN AN OSCAR
The union of two Concord Players families (the McConchies and the Kinsmans) just added a new member to their combined family. Lindsay McConchie (daughter of Linda and Jim) and Johnny Kinsman (son of Corinne and Artty), welcomed a new baby boy into the fold on May 16th, weighing in at 8 pounds. Good thing he was a big boy ... he has a lot of names to carry ... Oscar James Arthur Kinsman.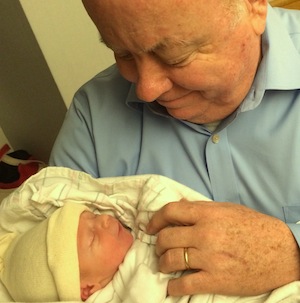 Grandfather Artty with Grandson Oscar.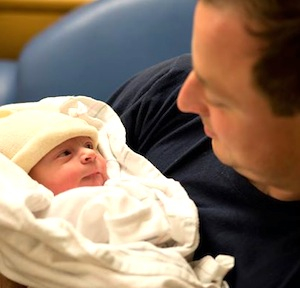 Dad and son had a quick chat and decided they would keep each other.
Artty was President of Concord Players, and has designed or constructed sets for a number of shows. Corinne has run Membership, publishes the Yearbook, was Subscription and Ticket Manager, does all the program content for our Playbills, has produced and is producing many of our shows, and is stepping down after eight years on the Players board, just as Linda comes on. Linda has handled PR, lobby decoration, props, and set dressing, for which she has earned many DASH awards.
Johnny and Lindsay recently co-founded Anthem Theater in Boston, and Johnny has appeared in Players productions of Amateurs (2012), Evita (1992) and Lysistrata (1991). Oscar is a true Concord Players' baby.
TIME TO RENEW YOUR MEMBERSHIP
Sometime in the next month, membership renewal letters will be mailed out. Watch for it in the mail, and if you have moved, please let Corinne Kinsman know so that you can renew your membership. Not a member and want to become one? Send questions to
corinne.kinsman@gmail.com