Interested in producing?


Working behind the scenes?


Contact VP of Productions Paula McNabb
at gaels1974@aol.com



OUR UPCOMING SEASON!
The Concord Players are pleased to announce the 2014-15 season. Our fall 2014 production will be The Matchmaker, by Thornton Wilder, the basis for the musical Hello Dolly! The play will be directed by Mary Fitzpatrick. The winter production will be The Desk Set, a comedy by William Marchant (you may have seen the Tracy-Hepburn film), to be directed by Michael McGarty. Our spring musical will be the delightful Cole Porter classic, Kiss Me Kate, directed by Nancy Curran Willis.

SHOWBUS TO SEE JACQUES BREL
Tickets and bus transportation are available to see Jacques Brel is Alive and Well and Living in Paris for the matinee on Sunday, June 22, at the Gloucester Stage company, 4 p.m. Shana Dirik is in it and it will be wonderful. The total cost will be $65 for ticket, bus and nibbles on way home. The bus will leave 51 Walden at 2 p.m. Tickets are limited, so call Sally Bull at 978-369-2042 if you wish to go.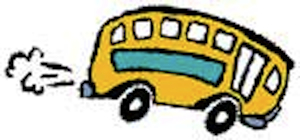 LONDON SHOWBUS A SUCCESS!
This year, the London Showbus tour included four nights in London and three in Bath. The group saw seven performances, ranging from Noel Coward's Blythe Spirit with Angela Lansbury, to King Lear, to an adaptation of Orwell's 1984, to Ibsen's Ghosts to a new two-part adaptation of Jane Eyre, to a new American play, The Big Meal. After the performance of Ghosts, the group had a great post-performance discussion with Lesley Manville, who played the lead. They also had a post-performance discussion with the cast of The Big Meal. The tour included a private guided tour of the Theatre Royal, Bath, a session with the director of a performance of As You Like It, a visit to the Holburne Museum in Bath, a visit to No. 1 Royal Crescent, a talk by the curator of the Building of Bath collection, and a pre-performance tour of the Bristol Old Vic before seeing both parts of Jane Eyre. If all goes well, The Players will be organizing another Showbus tour in 2016.

ACTING WORKSHOPS IN JUNE
Kate Clarke will be directing two Actors' Workshops at 51 Walden St. on June 22 and 29. Funded by the Valerie Beth Schwartz Foundation, these workshops will be open to aspiring and seasoned actors. Kate, who grew up in Concord, has an MFA in Theater Arts from Brandeis. She directed Little Women in 2012, and played Jo March in 1992. Workshop details will follow in the May Newsletter.

PLAYERS NEWS

Members of The Concord Players will be marching in the Patriot's Day Parade on Monday, April 21.

John Alzapiedi is appearing in the River's Edge Players production of
Our Town
, playing the Stage Manager. More info can be found at
upwitharts
Ed Siegal, Laura Rogers, Susan Rubin and Kyle Erickson will be appearing in
Once On This Island
, Saturday, April 12, at the North Shore Music Theater in Beverly. This is a "one night only" performance and is the Spring fundraiser for Voices of Hope. All proceeds will go the Henri and Belinda Termeer Center for Targeted Therapies at the MGH Cancer Center. Tickets can be purchased from
Five Concord Players are involved with Acme Theater's upcoming production of Peter Shaffer's comic farce
Black Comedy
: Katie Moore, Kevin Nessman, Andrew Harrington, and John Small in the cast, and Sydney Holleman as stage manager.
Black Comedy
runs May 9-31, Fridays and Saturdays at 8 p.m., and Sunday May 25 at 3 p.m. For ticket information, visit
acmetheatre
or call the box office at 978-823-0003.

Kathy Lague and Chuck Holleman have been cast in Nashoba Players' production of
Exit The Body
, directed by Doug Cooper, and performing May 9, 10, 16 and 17. For tickets and more information, go to
nashobaplayers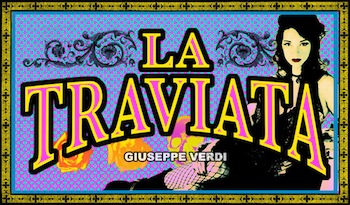 Rehearsals are underway for FOPAC's production of
La Traviata
June 6 and 7 at 8 p.m, and June 8 at 1 p.m. The opera, directed by Kathy Lague, will be sung in Italian, with English surtitles.The music director is Alan Yost. Robin Farnsley and Ray Bauwens, 51 Walden favorites, will sing the leading roles. Pre-concert talks will be given by musicologist Laura Prichard. For tickets, call 978.369.7911, or visit the FOPAC
website
.