TICKETS ON SALE FOR

Tickets are on sale NOW for the spring production of Monty Python's hilarious musical SPAMALOT. Seats are $25 and can be purchased online at the Players website or by calling the ticket hotline at 978-369-2990. Save money by coming with a group! Tickets for groups of ten or more are $22 and can only be reserved by calling the ticket hotline.
SPAMALOT runs April 25, 26, May 2, 3, 9, & 10 at 8:00 p.m. Matinees are April 27 and May 4 at 2:00 p.m. The opening night reception (4/25) will feature themed offerings and is included in the ticket price. This production is sure to sell out, so get your tickets soon!
SPAMALOT features a large cast of multi-talented actors and is directed by Brian Kelly, with music direction by Katherine Engel Meifert, and choreography by Katie Gibbons Alexander. It is produced by Doug Cooper, Pam Holleman, and Tom Sikina. SPAMALOT's book and lyrics are by Eric Idle, with music by John Du Prez, Eric Idle and Neil Innes.
REMINDER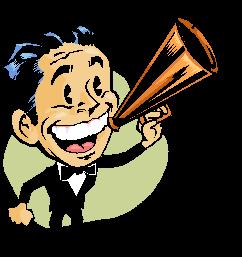 The ANNUAL MEETING of the Concord Players will be held on Sunday, March 16 at 7pm at 51 Walden. Join us for refreshments, updates on the year, voting for new officers, announcement of the slate of plays for the coming year, and a little entertainment. Hope to see you there!

PLAYERS NEWS
Stefanie Cloutier's play trilogy about the "joys" of motherhood, which she co-wrote with two other talented women, has been condensed into a Best of The MOMologues show. It will run for two nights, April 2 and 3, at the Regent Theater in Arlington, as a staged reading with local actresses and celebs, as a benefit for the Home Base program which supports military families. Information and tickets can be found on the Regent Theater website.
Concord Players backstage crew member Bill Fisher has received the "Yeoman of Regard" lifetime achievement award from The Sudbury Savoyards. It was given at the conclusion of their production of The Pirates of Penzance on March 1. Pirates was Bill's 30th G&S show. He was recognized for his many terms on the board, for his longtime work as a stage manager, and for his continuing contributions to technical advancement and innovation.