GOODBYE, FIVE GUYS!
Not the burger chain, but five stalwart members of the Players Board of Directors, who are leaving at the end of this term, on June 30.



Jay Newlon, retiring President, who has guided our board through two terms; Chuck Holleman, who has taken care of our budgets as Treasurer; Tom Sikina, as chair of the Finance Committee, making sure we have spent our money wisely; Paul Gill, sound man extraordinaire; and Rick Frese, who has shepherded our Play and Director Selection Committee, as they worked to select our season slates for the past three years. Good luck to them all! We will miss them.





THE TEMPEST PROCEEDS APACE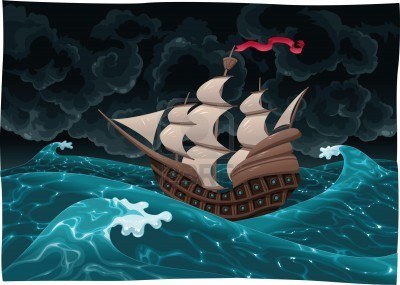 Rehearsals are going well for the summer Shakespeare production of The Tempest, to be performed on the front lawn of the Concord Main Library. Newbury Court has again graciously granted us space to rehearse the play. On occasional weekends we have rehearsed on the lawn beside 51 Walden, and plan to rehearse on the library lawn during some Sundays in June and early July. The production goes up in the afternoons of July 13 and 14 and 20 and 21 at 4 p.m. Admission is free, so please bring a blanket or chair to sit on and enjoy one of Shakespeare's most magical plays.

BURLINGTON SHOW GOING TO NATIONALS
The Burlington (MA) Players are honored to represent New England at the American Association of Community Theatre's (AACT) national festival in Carmel, Indiana, June 17-23. The Festival will be comprised of 12 representative groups from around the United States, who will compete for best production.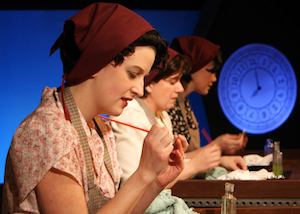 Burlington's production of Radium Girls successfully competed at the EMACT Fest and again at NERF, the New England regional festival. A major effort to raise $37,000 was begun to pay the way of some 27 cast and crew members to Indiana. The cast and crew includes Concord Players Craig Howard, Michael Govang, Nick Bennett-Zendzian, and Douglas Cooper. It was directed by Celia Couture, who will be directing the Players fall 2013 musical. Hundreds of donations and numerous other fund-raising efforts were successful in fully paying for the trip. Before Radium Girls leaves for Carmel, you have one more opportunity to see it at the Next Door Theatre in Winchester at 8 p.m., June 13. For more information, go to Burlingtonplayers.com

SPRING FROLIC!
The Concord Players and Mr. Roberts invite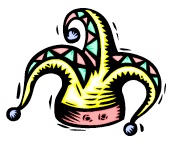 you to the Sound of Some Musical Comedy ... minus the Murders! Join us for an evening of good food, celebration of the year's shows and some spoofing entertainment. We will be doing potluck, so bring a favorite entree or side dish to share. The Players will provide the beverages and the strawberry-inspired desserts. Sunday, June 2, 2013, 7:03 pm sharp! At 51 Walden Street, Concord, MA.

SYDNEY HOLLEMAN IS OUR NEW SUBSCRIPTION MANAGER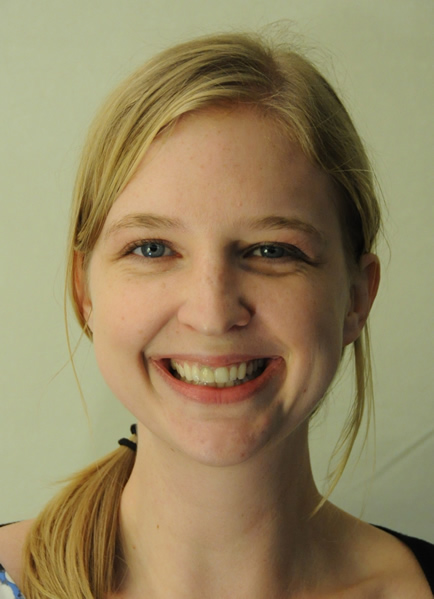 Sydney Holleman, who played Nurse

Lt. Ann Girard

in Mr. Roberts last fall, has signed on to be Subscription Manager for The Players, responsible for managing our list of faithful subscribers, and encouraging more playgoers to subscribe to each full season. Welcome, Sydney, and thank you for stepping up!

CAM LEGER PASSING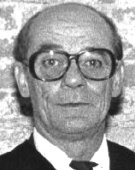 Camille Armand Joseph (Cam) Leger, a long-time Concord Player, died on May 21. Mr. Leger was born and raised in Fitchburg, Mass. A graduate of UMass Amherst, Mr. Leger held positions at IBM, Raytheon and Prime Computer, as well as the Commonwealth of Massachusetts. In his spare time, Mr. Leger was an avid piano player and an active participant in community theatre, acting, directing and producing. In lieu of flowers, the family requests donations to the Arena Stage in Washington D.C.

A 51 WALDEN COLLABORATION!
Kathy Lague, who becomes the Treasurer of The Concord Players on July 1, is directing the FOPAC production of The Merry Widow by Franz Lehar, to be performed on June 14, 15 and 16 at 51 Walden. The fully staged operetta will be sung in English, as adapted by Quade Winter. Tickets are $25 and may be purchased at www.51walden.org

TRAVELING PLAYERS ON THE GO
The Concord Traveling Players, our intrepid gang of senior actors, have a busy summer schedule lined up. Members Sandy Armstrong, Michael Henchman, Birgitta Knuttgen, Rik Pierce, Tom Ruggles, Robert Runck, Dorothy Schecter, Tillie Sweet and Tom Viers will be bringing their several programs on June 3 to Robbins Brook, Acton; June 13, Concord Park; June 20, Carlisle COA, St. Irene's Church; June 25, Acton COA; and in the fall (so far) November 20, Acton Methodist Church.

PLAYERS NEWS FROM ALL OVER
Kathy Booth and Tracy Wall are creating a costume display for the Whistler House Museum of Art's annual gala, "The Art of Fashion" in Lowell on Saturday, June 8. They will be creating a dozen or so ensembles using items from the Concord Players collections to highlight different time periods from the late 19th century to the present. They will also be attending the gala attired in vintage costumes from early 20th century.
John Small has been cast as Announcer II and Lars The Butler in a Henrik Ibsen parody, to be performed at the Playwrights' Platform Annual Festival in June 2013 at Boston Playwrights' Theatre.