SEW: 21 NEEDLES PULLING THREADS!
Kathy Booth researched, designed and led an extraordinary team of 21 costume makers to provide the clothing for the large cast of The Sound of Music, currently playing at 51 Walden. Hats off to her and the rest of the costume Divas who helped execute the clothing for 33 on-stage actors. Kirsten Gould, Director, has chosen two children's casts who alternate performances. Since each child has six outfits and change costumes nine different times throughout the play, the audience can't help but be aware of the huge amount of hours that went into costuming this show.
Over the past 90 years, Concord Players has received donations of authentic period clothing, which is why Tom Frates, as Captain von Trapp, and his children are wearing actual 1940s Austrian jackets, dirndl dresses, and accessories on stage. It is a visual delight!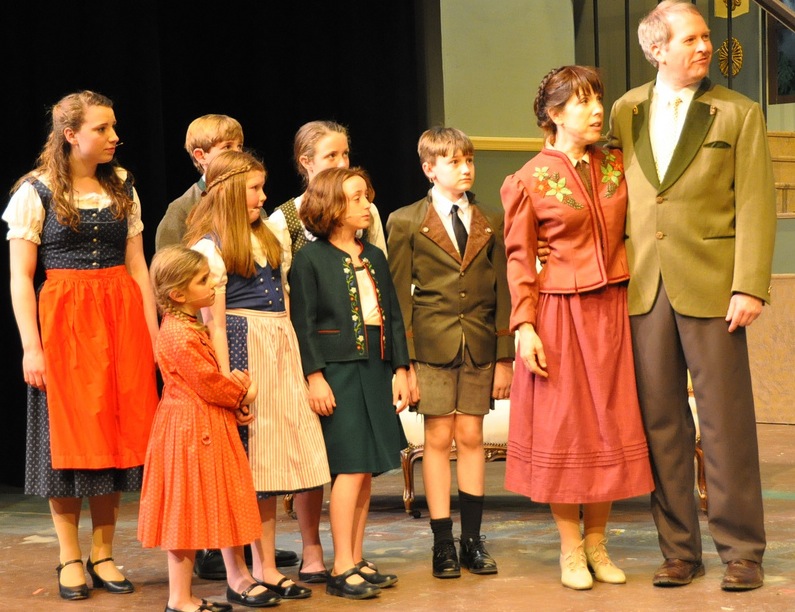 Our grateful thanks to The Kostum Shopfer staff, which includes Molly Eberle, Laura Gouillart, Mary Jalenak, Pat Kane, Shahn Knights, Jill Lovejoy, Judy Perkins, Solveig Pflueger, Susie Schmidt, Pam Sturgis, Roberta Sutter, Rachelle Vachon, Tracy Wall, Alane Wallis and Win Wilbur. -Jill Henderson

THE TRAVELING PLAYERS CONTINUE THEIR ODYSSEY
Our group of veteran actors, the Concord Traveling Players, continue to entertain and delight the denizens of retirement homes and councils on aging in Concord and surrounding towns. The travelers are currently engaged in devising a fourth program, and are scheduled to perform programs 3 and 4 at the Councils on Aging in Maynard, Carlisle, and Acton, and at Concord Park, Chelmsford Crossing, and Robbins Brook.

PLAYERS NEWS
Paul Murphy will be playing Lennie in the Winchester Players production of Rumors by Neil Simon. Performances May 3, 4, 10, and 11. Tickets at winchesterplayers.org.

DIRECTOR SELECTED FOR WINTER SHOW
After extensive interviews, the Play/Director Selection Committee has settled on a director for the winter show, Night Watch. The unanimous choice is Lida McGirr, known to many of us and active in the Players for a long time.

BOOK SALE AND VISIT AT THE SOUND OF MUSIC
A book about the Von Trapp family, The World of the Trapp Family, by Bill Anderson, will be on sale in the lobby at all performances of The Sound of Music, and members of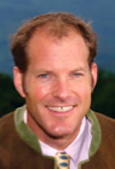 the cast will be available for signing. On May 5, Sam von Trapp, grandson of Captain von Trapp and Maria and manager of the family lodge in Vermont, will attend our performance and participate in a talk-back with the audience.

MULTIPLE SETS FOR THE SOUND OF MUSIC
Based on the set designs by Brian Harris,
Allen Bantly and his intrepid crew of builders have outdone themselves yet again, building not one, not two, but five set scenes for The Sound of Music, as shown below.