AUDITIONS FOR



Preliminary adult auditions for The Sound of Music will be scheduled by appointment on the hour at 7:00, 8:00, and 9:00 p.m. on both Wednesday, January 9, and Thursday, January 10. To schedule an appointment, email your name, telephone number, and preferred audition time to SOM-info@concordplayers.org
Preliminary children's auditions will be scheduled in groups by appointment every half hour on January 26 and 27. We ask that you arrive one half hour before your scheduled audition time to register and have a photograph taken. To schedule an appointment, please email your name, age, gender (girl or boy), telephone number, and preferred audition day to SOM-info@concordplayers.org All auditioners must be at least six years old.
For details on what adults and children will be expected to do at auditions, and for the rehearsal, tech, and performance schedules, go to concordplayers.org and click on "Auditions for The Sound of Music". Please be available for all rehearsal dates.

AUDITIONS FOR SUMMER SHAKESPEARE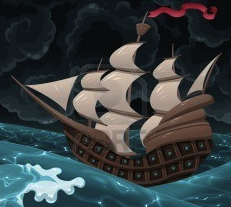 Auditions for a condensed version of The Tempest, to be performed on the lawn in front of the Concord Free Public Library, will be held February 9, 1 p.m., and February 10, 7 p.m., at 51 Walden in Concord MA. Callbacks if needed will be on Saturday, February 16, at 1:00 p.m. Auditioners should bring a headshot and resume. Sides will be provided. Characters: Prospero, Miranda, Ariel, Caliban, Alonso, Ferdinand, Gonzalo, Antonio, Trinculo, Stephano. Performance dates: July 14, 15, 21 and 22, at 4 p.m. For more information, email r.runck@comcast.net

PROGRESS ON SELECTING NEXT YEAR'S SLATE
The Play/Director Selection Committee is deeply involved in blueprinting the 2013-2014 season, with two blockbuster shows on the drafting board, combined with a very strong drama. Directors interviews for that season will be held this month. The committee is seeking another director-candidate for the February 2014 drama. For more information, interested parties are invited to contact Rick Frese at rfrese@bentley.edu

WELCOME TO NEW MEMBERS
The Membership Committee would like to welcome the newest members, Paul and Betty Drouilhet of Bedford, Eileen and Edward Williamson of Bedford, and Paul D'Onofrio of Medford, who is playing the role of Roger Hopewell in The Musical Comedy Murders of 1940.

OTHER MEMBER NEWS
Faith Pelletier will be directing A.R. Gurney's Love Letters at the newly renovated Chelmsford Center for the Arts, starring Elizabeth and Bill Hoermann, for one performance on Saturday February 9 at 8:00 p.m.
Johnny Kinsman (Charlie from last seasons' Amateurs) and his wife, Lindsay McConchie, left on Dec. 27 for a two-week trip to Ireland and Scotland, landing first in Dublin to sample Guinness Beer at the source. Except for the lure of really good Scotch, and for Lindsay to hopefully trace part of her Scottish heritage, it's suspected that Dublin would be very hard to leave. Friends are joining them in Scotland where they will rent a car and tour up and down the countryside before returning to the U.S.

MARK YOUR CALENDARS!
Breaking News:
The cast of MCM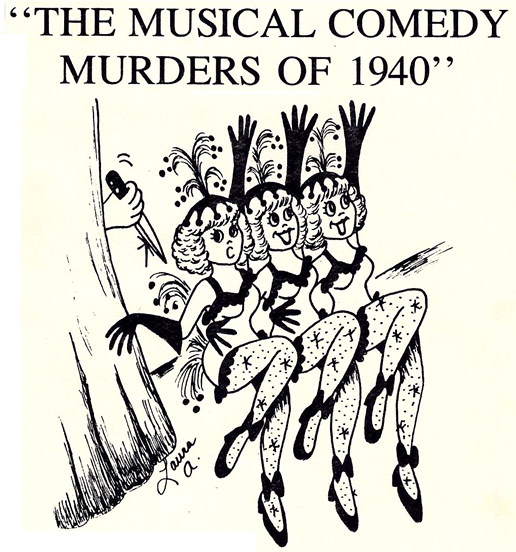 is working hard to deliver a powerful punch to the dark forces trying to impede their discovery of the Backstage Slasher! Make sure to mark your calendars for a date to help our amateur sleuths in this raucous and riotous romp of fun!The show is in rehearsal, and opens February 8, running through February 23. This wildly comedic romp pokes non-stop fun at show business and the corny thrillers of old Hollywood. This who-done-it comedy is perfect to help you laugh your way out of the winter doldrums. Tickets are available (as credit card sales) at

www.concordplayers.org

To make reservations and then pay with cash or check at the door, email

tickets@concordplayers.org

A NEW PLAYERS SOUND DESIGNER
Not sure how, but our superb winter-show producers Corinne Kinsman and Sandy Armstrong have corralled James Wlodyka to be sound designer for Musical Comedy Murders of 1940. Jimmy has a truly splendid résumé. He's a member of the Theatre Company of Saugus and the Winthrop Playmakers. He received an EMACT DASH nomination for sound design on the musical The Wizard of Oz for the Theatre Company of Saugus. Recently, he took on audio-engineering responsibilities at WCVB-TV/Channel 5 in Needham. Last Sunday afternoon, Corinne Kinsman and Paul Gill gave Jimmy a tour of the Players' sound assets at 51 Walden, and he was thrilled with all he surveyed. Now he's ours for the winter. Welcome aboard, Jimmy!

BE SURE TO ATTEND THE ANNUAL MEETING
Another key date for your calendar is the Annual Meeting of The Concord Players, on March 17, 2013, at 7 p.m. Some very important business is to be voted on, including new Board members, with the retirement of President Jay Newlon and Treasurer Chuck Holleman.

A MAJOR HOLIDAY GIFT TO THE PLAYERS!
In October, The Players submitted a grant request to the Valerie Beth Schwartz Foundation for funds to:
1. Provide theater scholarships to young people who live on the edge of poverty so that they can enjoy and be educated by attending our Spring 2013 production of The Sound of Music.
2. Provide training workshops in lighting, sound, producing, costuming, make-up and hair because some of our most experienced long-term and valued volunteers are retiring or moving out of state.
During the first week of December 2012, we heard from the Foundation Director that the Foundation had awarded The Concord Players $5,000 for the scholarships and workshops outlined in our proposal. These funds will enable us to invite children to see live theater, perhaps for the first time. Because there will be so many young actors on stage in The Sound of Music, we hope they will inspire our guests to become involved in theater, and develop a life-long interest in acting or as a member of a production crew.
Following on the success of the first, a second lighting operators' workshop is being planned for this Spring. A workshop on our sound system and a producers' panel workshop will follow. This is the third grant we have received from the VBS Foundation. We are grateful to the Valerie Beth Schwartz family and Foundation for helping The Concord Players live up to its mission.