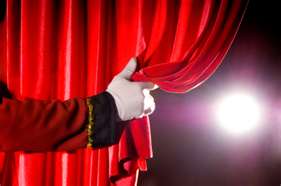 UPCOMING SEASON HAS MANY DELIGHTS
This summer, The Players will present Midsummer Mechanicals: Scenes from A Midsummer Night's Dream, by William Shakespeare, to be performed on the front lawn of the Concord Free Public Library at 2:00 p.m. in the afternoon of each Saturday and Sunday, July 14-15 and 21-22. Come see the comic shenanigans from one of Shakespeare's most beloved plays, directed by Robert Runck. Admission is free.
The Players are also involved with a fully staged and costumed FOPAC production of the popular Puccini opera La Boheme, going up June 9 at 8 p.m., and June 10 at 2 p.m., on the stage at 51 Walden Street.
During the main season, you will see Mister Roberts, directed by Doug Cooper; The Musical Comedy Murders of 1940, directed by John Pease; and The Sound of Music, directed by award-winner Kirsten Gould.
For the 2012-2013 season, the early bird subscription will be $50, the regular subscription will be $55, and dress rehearsals for seniors will be $8. Subscription brochures will be going into the mail very shortly, and season subscriptions will be available on line very soon as well, at www.concordplayers.org

DIRECTORS FOR THE NEW SEASON
In addition to Doug Cooper, our other directors for the season are John Pease and Kirsten Gould.
John will be directing the winter show,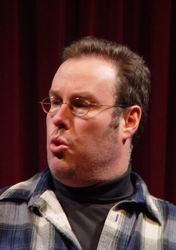 The Musical Comedy Murders of 1940. John made his debut with The Players in Chicago, and played Bartholomeus III in the Eugene Ionesco farce, Improvisation or The Shepherd's Chameleon. John has appeared in Arcadia, Moon Over Buffalo, and Don't Dress For Dinner at Arlington. At Quannapowitt, he played Teddy in Arsenic and Old Lace, and Peachy in Last Night of Ballyhoo, and he was also Vinnie in Lucky Stiff at Vokes.
Kirsten, who will be directing The Sound of Music in the spring, has served The Players as producer,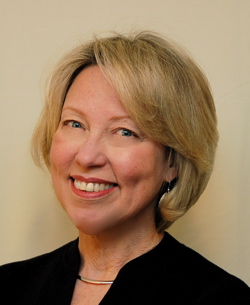 publicist, set painter, actor, director and choreographer. She has appeared on stage in such roles as Adelaide in Guys and Dolls and Kathy in Company. She most recently directed West Side Story, and directed and choreographed the Players' production of 1776, which extended its run to include performances at the John Adams National Historical Park and at Faneuil Hall, Boston. Her 1999 production of Jacques Brel is Alive and Well and Living in Paris won the 1999 EMACT Award for Best Production, and the New England Regional Theatre Festival Awards for Best Production and Best Director. She has also directed and choreographed Players' productions of Tomfoolery, Evita, Oklahoma!, and HONK! Kirsten has also directed South Pacific at Turtle Lane, and recently directed Amadeus at Vokes Theatre.

COME SEE AND HEAR OPERA AT 51 WALDEN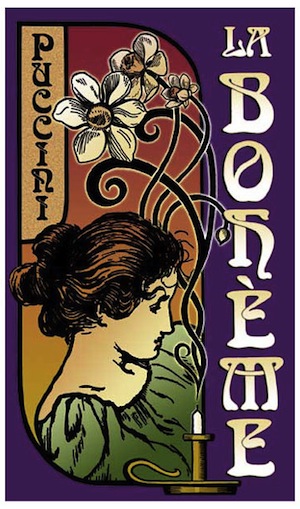 A fully realized production of La Boheme by Puccini will play June 9 at 8 pm and June 10 at 2 pm, at 51 Walden. Conducted by Alan Yost, Stage Direction by Kathy Lague. Presented by The Friends of the Performing Arts in Concord (FOPAC) celebrating its 40th anniversary, with Robin Farnsley, Ray Bauwens, Tim Wilfong, Sarah Vincelett, Thomas Dawkins, Michael Prichard, Miles Rind, and members of The Concord Band, The Concord Orchestra, and The Concord Players. Tickets $25. Available by calling 978-3690-7911 or online at www.51walden.org
Proceeds will benefit the operation of 51 Walden.

EARLY BIRD AUDITION ALERT
Auditions for Mister Roberts, the fall play of the 2012-2013 season, which will be going up in November, are to be held at 51 Walden on August 28 and 29, with callbacks on August 30. Keep your eye out for more details. There are juicy roles for a large group of actors who look good in navy uniforms!

DON'T MISS LITTLE WOMEN!
If you do, you'll have to wait a whole ten years to see it! Tickets are still available, but are going fast, for our current decennial production. Don't lose out on this unique piece of history, brought to life by dedicated teams of actors and production staff. Student discount of 50% for Saturday matinees only. Call 978-369-2990 or purchase at the door. Not available for on-line purchase.

NEW MEMBERS JOIN BOARD
We want to welcome Doug Cooper, Stefanie Cloutier and Paula McNabb to The Players' board of directors.
Doug has contributed to the region's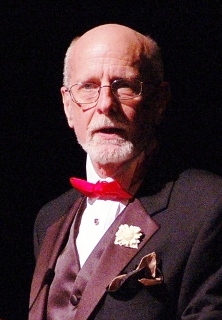 school and community theatre fabric for nearly 40 years as a director, producer, scenery designer and administrator. Doug recently retired from the board of directors of EMACT, having served from its formation in various capacities and twice as president. His first work with The Players was to design scenery for Madwoman of Chaillot 25 years ago. Through the years he's been associated with well over a dozen Players' productions. He's directed twice previously for the Players, George Washington Slept Here and All My Sons. He also served for three years on the Play/Director Selection Committee. Most recently he produced the last two season's musicals, Dirty Rotten Scoundrels and The Drowsy Chaperone.
Stefanie has been doing publicity for The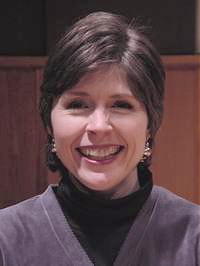 Players for the past year. She has appeared on stage with the Players as Ismene in Lysistrata and Harriet in Isn't It Romantic. Other roles with other companies include Rosalind in As You Like It, Susan in The Heidi Chronicles, Grace in Bus Stop, Mrs. Gibbs in Our Town, Deborah in Sexual Perversity in Chicago, and Winnifred in Once Upon a Mattress.
Paula has played various roles with The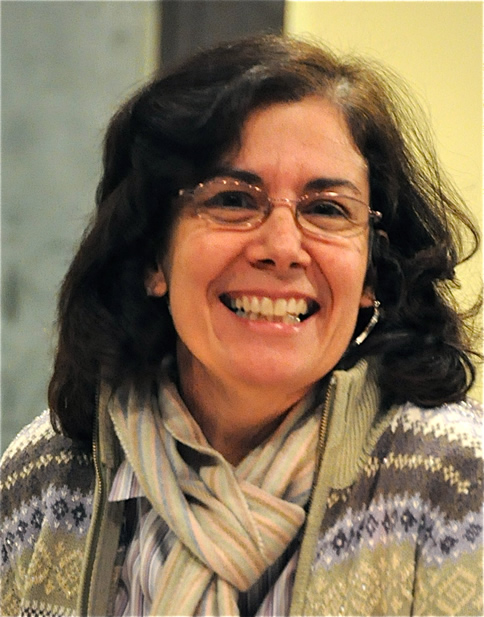 Players, both on stage, in front and backstage, collecting DASH nominations and awards along the way. Most recently she was in Amateurs, and appeared previously in Cinderella, The Man Who Came to Dinner, and Dirty Rotten Scoundrels. Other favorite roles were Aunt Martha in Arsenic and Old Lace with Needham Community Theatre, Terry in How the Other Half Loves and a belly dancer in A Christmas Carol (you read that right), at Acton's Theatre III. Backstage credits include stage manager, producer, assistant director, and backstage crew on The Scarlet Pimpernel and She Loves Me for The Players, and City of Angels, Urinetown, Jekyll & Hyde, and Falsettos, all with Theatre III.

PLAYERS NEWS FROM ALL OVER
Chuck Holleman plays Morris in Present Laughter by Noel Coward, along with other Concord Players. Directed by Doug Cooper, the cast includes Mike and Kathy Lague as Monica and Hugo. Produced by Nashoba Players, Present Laughter goes up at the Parish Center for the Arts in Westford, May 11, 12, 18, and 19. For information, go to www.Nashobaplayers.org
John Alzapiedi is playing Sky Masterson and Tom Richardson is Lt. Brannigan in the Woodland Theatre production of Guys and Dolls in Medfield. One weekend only, May 11-13. More info can be found at www.woodlandtheatre.com

BY-LAW REVISION APPROVED
The following amendment to the by-laws of The Concord Players was proposed by the board and approved by members at the last annual meeting: "5.8 The maximum continuous length of service on the Executive Committee shall be six (6) years. The President may serve as President for at most four (4) consecutive one (1) year terms." The purpose of this amendment is to permit a President to serve more than two consecutive years, but not more than four consecutive years. The amendment allows retention of leadership by qualified, effective people who are able and willing to serve, and whose continued service is determined by the Nominating Committee to be in the best interests of The Concord Players. The Nominating Committee is appointed annually by the Executive Committee of the Board of Directors, subject to the approval of the Board, so that the risk of self perpetuation is limited.