THE PLAYERS SUPPORT CULTURAL ARTS DISTRICT
The Concord Players Board of Directors has joined the newly formed Concord Arts Collaborative, comprised of representatives of the non-profit Performing Arts and Arts organizations in town, to share events and information. Our Board of Directors has just written a letter of support to the Concord Board of Selectmen to give the green light towards establishing a Cultural Arts District for Concord. The Cultural Districts initiative was authorized by an act of the Massachusetts State legislature in 2010 and launched last April. One requirement of this designation is that the Town must form a partnership to make an application to the State. The partnership would include local cultural, historical and business organizations. We fully support this application with the hope that it will stimulate economic activity and enhance the experiences of residents, our audiences and visitors to Concord.

PLAYERS NEWS FROM AROUND THE REGION
Craig Howard, Michael Govang, Bob Pascucci and Kate Mahoney will be performing in Radium Girls at the Burlington Players. Lis Adams will be in the cast of The Cripple of Inishmaan at Vokes Theatre. Chip Sheeran is directing The Foreigner at Quannapowitt Players, which includes Johnny Kilcoyne and Ron Wackowski in the cast. Ed Bernard is performing in A Family Matters, An evening of one-act plays being performed at Nashoba Players and later at Lexington Players.

NEW MEMBERS
Welcome to the newest members of the Players: Mark Mason from the Amateurs cast, and from the Little Women cast: Peter Ambler, Nicole Dunn, Julio Gomez, Amelie Lasker, Kim Rochette, Jan Turnquist and Molly Weinberg.

RESULTS OF GRANTS PLEASE AUDIENCES
As reported in January, new hearing-assistive headsets are now available at The Concord Players, thanks to grants from the Foundation for MetroWest and the Valerie Beth Schwartz Foundation in December 2011. The response has been gratifying. The Players plan to by four more headsets, using some of the grant money, because they are running out of the new hearing devices at each performance.
"Our seniors and their families are the heart and soul of our audiences. We have families whose grandparents and parents worked or acted onstage at our theater," said Jill Henderson, vice president of The Players. "They deserve up-to-date technology so that they can continue to understand the actors' dialogue, fully enjoy the musical selections, and continue to be part of the Concord Players family. We are pleased that we now have the equipment that makes this possible."



COME SEE THE COSTUME PARADE
The Concord Players is holding a Costume Collection Fashion Parade on Saturday, March 10, at 8 p.m. at 51 Walden St. Connie Benn, Stefanie Cloutier, Marilyn Cugini, Tom Frates, Brian Harris, Chuck and Pam Holleman, Jim Miller, Steve Smith, Jay Newlon, Jan Turnquist and National Charity League mothers and daughters will be among the 35 models on the runway. This gala event is a gift from The Concord Players to the community. We are honoring former Little Women cast members, and celebrating the 100th anniversary of Louisa May Alcott's Orchard House. Pat Kane, Kathy Booth and Tracy Wall have gathered beautiful costumes from our extensive collection, representing 10 decades of CP performances and that will reflect more than 100 years of theater fashion. A reception will follow the performance. The event is free and has been partially funded by the Concord Cultural Council.
Speakers that evening will include Fritz Kussin, Rebecca Sheehan Purcell and Christopher Davies, who have acted on our stage and been a part of Orchard House for decades. Former Little Women cast alumni returning include Cathy Crowell Mann (1962); Frannie Fripp Huxley (1962); Joan Wood (1962, 1972, 1992); Bill Maxwell (1972, 1992, 2002); Jay Powers (1982); Lenny Megliola (1992); Charlie and Meg Streff (2002); Judith Broggi (2002), Dorothy Schecter (1982, 1992, 2002, 2012); Lillian Anderson (1992 and 2002) and Kate Clarke (2012, 2002, 1992).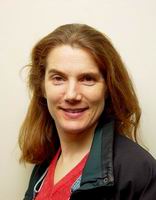 Kate Clarke played the part of Jo in the 1992 production of Little Women, and has returned to direct the 2012 production, which opens April 27. Tickets are available now on line at concordplayers.org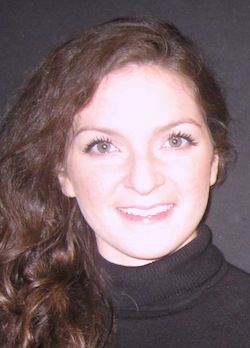 Kate, and Nicole Dunn, at right, this year's Jo, will be models in the Costume Collection Fashion Parade. If you want to attend the parade, please make a reservation by calling 978-369-2990. Call soon; seating is limited.