COSTUME PARADE AT 51 WALDEN
On Saturday, March 10 at 8 p.m., The Concord Players will present the first event of Concord's "Little Women Spring." One hundred years of costumes will be presented in a fashion parade to celebrate the 100th anniversary of Louisa May Alcott's Orchard House, and to honor the past casts and crews of our decennial productions of Little Women, the latest of which will open in April 2012. Our costume divas, Pat Kane, Kathy Booth, and Tracy Wall, have chosen extraordinary costumes from The Players collection. The event is our gift to Concord, but reservations need to be made by calling 978-369-2990, press 1. The evening will be partially funded by a grant given to The Concord Players by the Concord Cultural Council.

IN MEMORIAM: JIRO ISHIHARA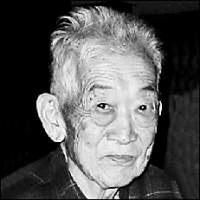 Jiro A. Ishihara, affectionately known as "Ish", passed away in Concord on Jan. 25. He was a long-time member of The Players, who guided the construction of many a set, and contributed much to the renovation and maintenance of the building at 51 Walden. In lieu of flowers, memorial gifts may be made to Nisei Student Relocation Commemorative Fund (NSRCF), 19 Scenic Drive, Portland, CT 06840 www.nsrcfund.org. To share a remembrance in Mr. Ishihara's guest book, please visit www.deefuneralhome.com

IN MEMORIAM: PETER STARK
Peter A. Stark died in an automobile accident on Jan. 3, 2012. Peter, a long time member of The Sudbury Savoyards, most recently played the lead in The Players production of The Man Who Came to Dinner. In March, friends of Peter will gather at the Sudbury United Methodist Church to celebrate his life. If you wish to participate in this event, please call Andrea Roessler, 508-628-9772, or email: ajr-asid@juno.com

CASTING NEWS FROM ALL OVER
Concord Players Craig Howard, Michael Govang, Kate Mahoney and Bob Pascucci will be opening in Burlington Players' Radium Girls on March 2. Board Member Cheryl Carter Miller has been cast as Edith in Arlington Friends of the Drama's Grey Gardens which opens on March 30. Robert Runck, spending the winter months on Sanibel Island in Florida, performed a reading of scenes from Shakespeare at the BIG ARTS Strauss Theatre on the Island, in tandem with the artistic director of the Laboratory Theatre of Florida, Annette Trossbach. He is also playing Lord Montague and Cousin Capulet in the Lab Theatre production of Romeo & Juliet.

AMATEURS OPENS FEBRUARY 10!
and runs February 11, 17, 18, 24, and 25 at 8:00 p.m., with a matinee on February 19 at 2:00 p.m. The opening night reception for ticket holders on February 10 begins at 7 p.m. Since the theme of the play is a cast party after the "Timberly Troupers" have put on a musical set in a funeral parlor, you will be served champagne punch by a backstage crew dressed in black! Hors d'oeuvres, drinks, desserts and other tasty treats will be waiting for you in the 51 Walden lobby bar area. Bring friends and join in the party before the curtain rises on Amateurs at 8 pm. See you there!!

IT'S ALL IN THE FAMILY!
Those Kinsmans are something else. Artty

Kinsman has served on The Players board of directors and as president, and handled lighting, set construction, and set design on many Players shows. By day, he is a neurophysiology technologist at Mount Auburn Hospital in Cambridge. Corinne Kinsman is currently on The Players board of directors and has produced at least a dozen of Players productions over the years, including this season's Amateurs and Little Women, which opens in April. She has handled box office and subscriptions, is currently chair of the membership committee, and is the person to go to if you have a question about The Players. (She knows where all the bodies are buried.) She is also currently the Office Manager for the Concord Youth Theater. When she signed up to produce Amateurs, she had no idea that their son Johnny would be cast in a lead role. Johnny Kinsman performed with CYT, CCHS, and Concord Players in Lysistrata and Evita. After getting his BFA in Theater Arts from Syracuse University, he made performing his career. During the warmer months, he drives a Duck Boat in Boston, highlighted by driving the Stanley Cup Champion Boston Bruins in the 2011 Victory Parade. He is married to Lindsay McConchie, daughter of Linda. Hats-off to this Concord family who has given so much to The Concord Players.