PLAYERS SEASON OFF TO A TRIUMPHANT START
Nearly 2,000 people turned out to see The Concord Players' superlative production of The Drowsy Chaperone, many responding to word- of-mouth praise from early attendees. The Players again came up winners in the production category, along with the excellent work done with Dirty Rotten Scoundrels last season. Many who saw The Drowsy Chaperone feel that the Players' production compared favorably to professional efforts. Sold-out houses and standing ovations at every performances bodes well for the rest of the season.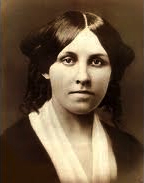 TREE LIGHTING AND HOLIDAY PARADE
Please join us this Sunday, December 4, as we celebrate the annual Tree Lighting and Holiday Parade sponsored by the Concord Chamber of Commerce. There'll be many activities during the course of the day starting at 1:00 p.m., including a holiday program at the Orchard House, concerts at 51 Walden with Joyce Kulhawik, and culminating in the evergreen illumination and the parade. If you look carefully you'll see a number of Little Women around, signaling the coming spring decennial production of The Players' dramatization of the celebrated novel by Concord's own Louisa May Alcott. There will be several Concord Players out and about during the day, dressed in costume to celebrate the event. Check the Chamber's website for more info:
http://concordchamberofcommerce.org/

LITTLE WOMEN TREE
The Family Trees exhibit has just opened at the Concord Museum. There are 36 trees, decorated by volunteers with depictions of children's books. In the 19th-century bedchamber on the second floor, there is a Little Women tree, honoring The Concord Players' Spring production of Louisa May Alcott's beloved classic tale of four sisters growing up in Concord during the Civil War.

MARK YOUR CALENDARS FOR DEC. 18
Amahl and the Night Visitors, a one-act opera by Gian Carlo Menotti, will be performed at 2 p.m. on Sunday, December 18, 2011, at the Performing Arts Center at 51 Walden. This popular American opera, which includes full orchestra and chorus, will be conducted by Alan Yost; music direction by Robin Farnsley; stage direction by Robert Runck. Soloists will be Kim Lamoureux as Amahl, Robin Farnsley as the mother, and Brad Amidon as the page.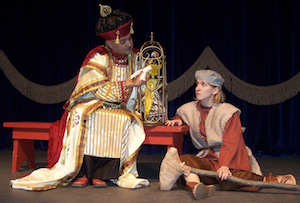 Ray Bauwens and Kim Lamoureux


The roles of the three kings will be sung by Ray Bauwens, Thomas Dawkins, and Michael Prichard. The program also includes a performance of The Second Shepherds' Play, a medieval mystery play adapted and directed by Robert Runck. Tickets for the performance are $20 for adults, $15 for seniors and students. To purchase, call 978-369-7911 or buy here on-line

PLAYERS: SEND US YOUR NEWS
We encourage all members to let us know what shows they're in, any news items of note that they'd like to share with the theater community, and any other related announcements. We welcome your news, in the interests of fostering a strong sense of communication and community.

COME SEE THE WINTER SHOW!
Amateurs, a heart-felt (adult) comedy about the tangled desires and hopes of the guests at an opening night party of a New England community theater group, plays February 10, 11, 17, 18, 19 (matintee), 24, and 25. Cast: Dorothy, Katie Blair; Charlie, Johnny Kinsman; Nathan, Julian Willard; Wayne, Mark Mason; Jennifer, Stacy Kernweis; Irene, Paula McNabb; Ernie, Rich DeYoung; Mona, Alexandra Neville; Paul, Boot Boutwell. Production Crew: Producers Anne Bantly and Corinne Kinsman; Stage Manager Tom Sikina; Assistant Stage Manager Justin King; Set Designer/Construction Head Allen Bantly; Lighting Designer Susan Tucker; Sound designer Mark Elliott; Costumer Susie Appel Schmidt; Props mavens Charlotte Kelley and Linda McConchie; Makeup director Charlie Atherton; Hair manager Cheri Fletcher.

WHO'S DIRECTING AMATEURS?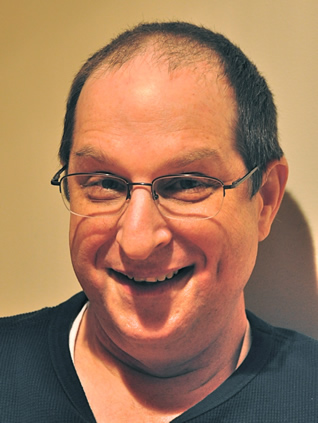 Ben Delatizky, who is directing Amateurs, began his theatrical odyssey a hundred years ago, or at least before the Internet, cell phones and immersive video games, by taking a college acting class that he thought might be fun, an easy three credits and an opportunity to meet girls. Turns out it got much more serious than he intended. In the early 1980s he went on a three-month national tour with the Chamber Theater Company of Boston which turned out to be, for various reasons, one the best and worst experiences of his life, not the least of which was getting into a cinematic skid with a mini-van into a snow bank in the mountains of Colorado. It was there he learned the meaning and value of the sign "Runaway Truck Lane." Amateurs is Ben's first production with The Concord Players. He's been directing only since 2003 and is a two-time EMACT DASH nominee for best direction of a play for Proof and Side Man. Ben thanks his family for their tolerance of his madness, for remembering his name when he comes home, and for not changing the locks on the door.

OTHER PLAYERS NEWS
Concord Players member Linda McConchie is putting her props and set dressing experience to new use in her new business, ZANY Fine crafts and confections. Linda and her partner, Ronnie Kanarek, are launching their foray into fine crafts and confections with the creation of beautiful, whimsical and charming Christmas wreaths now on sale at 51 Walden. And you can feel extra good about your purchase because 25% of sales will go to support FOPAC. Wreaths, ornaments, themed beaded mirrors, cookies, cupcakes and other confections can be customized and special-ordered for the holidays or every day. Visit the web site here: https://sites.google.com/site/zanydesigns/ Contact Linda at 617-461-7253 or at conctactzany@gmail.com

New Members
Welcome, new members of The Concord Players, Andy Swansburg and Gail Penrod.

Come Hear the GrooveBarbers
Concord resident Charlie Evett, husband of Page Evett, stellar tromp l'oiel set painting artist at The Concord Players, is bringing his renowned a cappella group the GrooveBarbers (who wrote and performed the song for PBS' Where in the World is Carmen Sandiego) to town for a family-friendly concert at 51 Walden on December 30, at 8 p.m. Tickets are $20 ($10 for children 12 and under). To purchase tickets and for more information about the Concord performance, visit www.mktix.com/tgb