ED BERNARD POSES FOR ROTARY
Ed Bernard recently addressed the Concord Rotary Club, in costume, to demonstrate the kind of costumes The Players create, and describing for them what goes on backstage in a Player production. He also described the history of The Players. He later received a very nice letter from the Rotarians thanking him for his talk and saying how much they enjoyed it.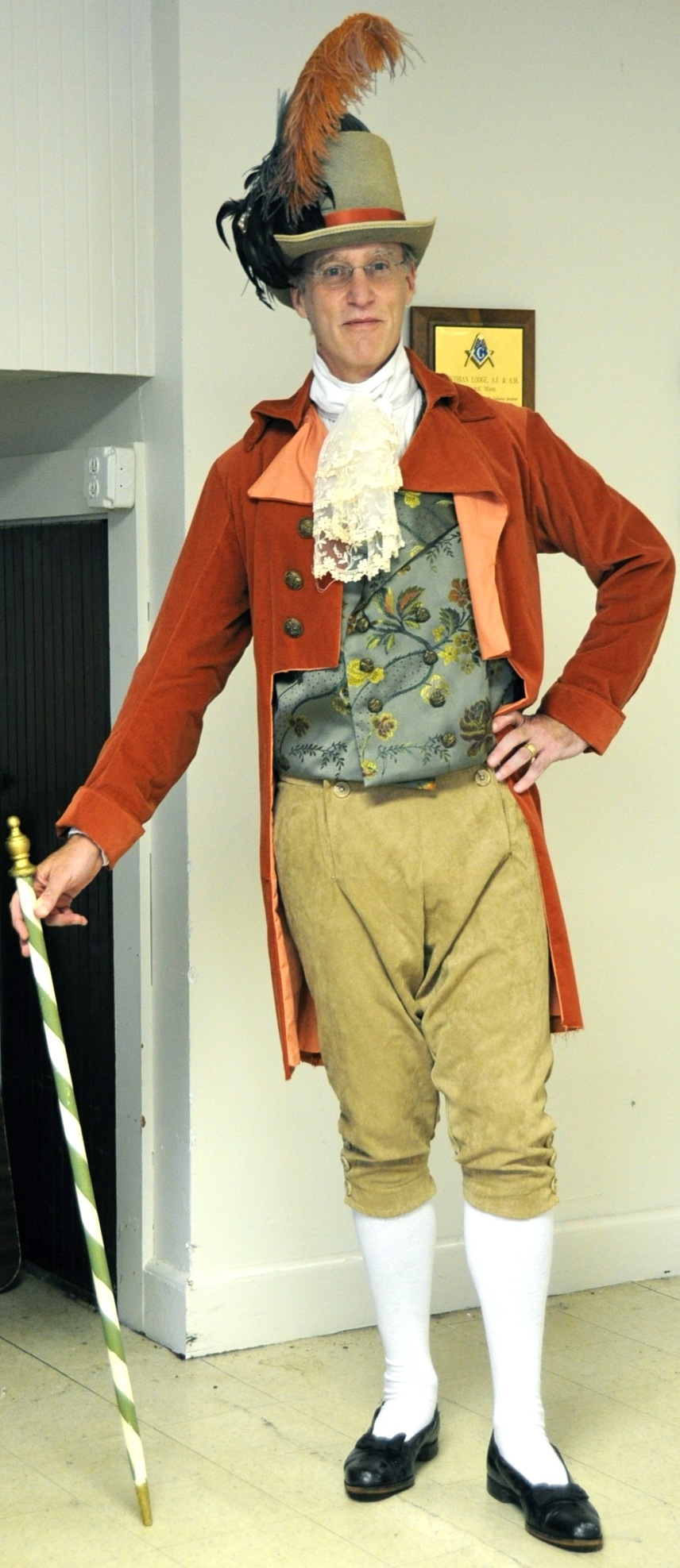 CONCORD TRAVELING PLAYERS PERFORM FAR AND WIDE
The Concord Traveling Players are going strong, with performances in Concord, Chelmsford, Maynard, and Acton, performances scheduled for Bedford and Carlisle, and repeat performances in Maynard, Chelmsford, Littleton and Concord. They have perfected their original program of selections from Arsenic and Old Lace, Harvey, and I'm Herbert, and have been rehearsing a second program that includes pieces by Chekhov, Dorothy Parker, O. Henry, and a bagatelle called Postcards. Before long, a third program will be required, and the Travelers are looking to, among other sources, The Wonderful Wizard of Oz, for inspiration. Rik Pierce has laid prior claim to the role of Toto.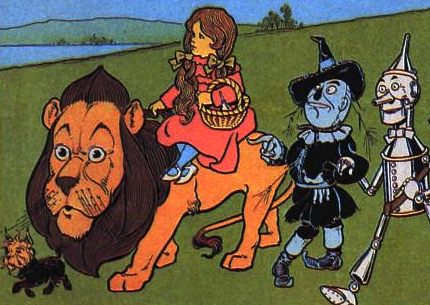 AUDITIONS FOR THE WINTER SHOW, AMATEURS
Auditions will be held for the Players' February production, Amateurs, on November 16 and 17, 7-10 p.m., with callbacks if necessary on November 20th at 7 p.m. Rehearsals will be Wednesday, Thursday and Sunday evenings, and possibly some Friday evenings. Perform- ance dates are February 10, 11, 17, 18, 19, 24, 25, 2012.
Auditions will consist of cold readings from the script. A perusal-only copy of the script is available at the Concord Free Public Library. Please visit the website at www.concordplayers.org under Auditions for character descriptions.
The play will be directed by Ben Delatizky and produced by Anne Bantly and Corinne Kinsman. For answers to questions, please email the producers: abantly@live.com or corinne.kinsman@gmail.com
All who are cast in the show will be expected to become a member of The Concord Players ($25).

NEWS FLASH: THE DROWSY CHAPERONE IS NO LUSH
Janet Ferreri, who plays the title character in The Drowsy Chaperone, is in fact an accomplished actress, as are her co-stars Leah Fine, Andy Swansburg, David Allen Prescott, and David Bertie. Rehearsals for the upcoming fall show are coming along well, with 90% of the show already blocked and run throughs scheduled shortly. With the ensemble providing fanciful marzipan swirls of delight and more aerial Trix than you can shake into a martini glass, this season's musical is shaping up to be quite the sweet snack we'd all hoped for. All the vocal parts are harmonizing quite well under the expert tutelage of Don Boroson, and the musical score itself is as snappy and spry as a monkey. This cast of experienced singers, dancers, and actors are all hard at work recreating a prohibition-inspired 100-proof spoof of the roaring '20s, guaranteed to bring a smile, a chuckle and lots of laughs to all in attendance.

COME TO THE HUDDLE
on Sunday, Oct. 16, 2011 at 7:00 p.m., 51 Walden St., Concord. Mix with friends and listen to the 2011-2012 directors Donnie Baillargeon (The Drowsy Chaperone), Ben Delatizky (Amateurs) and Kate Clarke (Little Women) give you and idea of what you will see. More treats will be a performance by our Concord Traveling Players, and a quick preview of the season opener! Refreshments will be served.

IONESCO A HIT!
What seemed like a standing room only crowd (chairs had to be added!) came to see the season opening presentation of a staged reading of Improvisation, or the Shepherd's Chameleon, an absurdist comedy by the Romanian-French playwright Eugene Ionesco, and starring Gordon Ellis, Tom Large, John Pease, Mark Soucy, and in an unusual role, Jay Newlon. Everyone seemed to enjoy the performance and left in a good mood.