PLAYERS SCOOP UP MORE EMACT DASH NOMINATIONS
The Concord Players gathered much- deserved nominations for DASH Awards from EMACT for their 2010-11 season:

Susan Tucker for Best Lighting Designer in a Play for Breaking Legs, and Best Stage Manager in a Musical for Dirty Rotten Scoundrels
Linda McConchie for Best Set Dressing and Best Prop Coordination
in a Play for Breaking Legs
Leslie Wagner for Best Supporting Actress in a Play for Crossing Delancey
Alexandra Corwin for Best Lead Actress in a Play for Breaking Legs
Dave Sheppard for Best Set Dressing in a Musical for Dirty Rotten Scoundrels.
The Players want to thank everyone who participated in each of these shows, and extend congratulations to those who graced our stage this last year, as well as to all of our theater compatriots acknowledged for their fine work in this past season.

CONCORD ARTS LOSE TWO KEY PLAYERS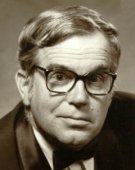 Read Albright, long- time Player, died July 16, age 72, at his home in Billerica. Read appeared with The Players in Our Town, Scenes from American Life, Thurber Carnival, My Fair Lady, Much Ado About Nothing, and The Visit. He taught English at the Fenn school from 1964 to 2002 and was was for 35 years head coach of the school's eighth- and ninth-grade football varsity. In 2003, the school's football field was named in his honor.

Peter Yensen died on July 8, in Durham NC. He was on the FOPAC Board and was a great champion of 51 Walden, The Players and the Orchestra. There was no funeral, as his widow Teri Stokes preferred to celebrate Peter's life instead. A private family service took place at Sleepy Hollow Cemetery. The family suggests that donations in lieu of flowers be made to Friends of the Performing Arts in Concord (FOPAC) P. O. Box 251, Concord MA 01742.

TRAVELING PLAYERS TRIUMPH
The Concord Traveling Players, consisting of Sandy Armstrong, Bill Maxwell, Rik Pierce, Dorothy Schecter, Tillie Sweet, and Robert Runck, performed to an enthusiastic audience at Maynard Council on Aging August 2. After much laughter for selections from Arsenic and Old Lace, Harvey, and I'm Herbert, the audience treated the Traveling Players to a standing ovation--and even a luncheon afterwards, with an invitation to return. The best audience ever for our Traveling Players!

MARK THE DATE FOR A NEW
AND DIFFERENT EXPERIENCE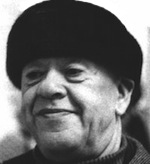 On Saturday, September 17, at 3:00 at 51 Walden, The Concord Players Players Edge will present a free performance of a play called Improvisation, or the Shepherd's Chameleon, by the Rumanian-born French playwright Eugene Ionesco. The performance will star Gordon Ellis, Tom Large, Jay Newlon, John Pease and Mark Soucy, and is directed by Robert Runck.
In this play, like his others, Ionesco treats the universe of his characters as absurd. His first play, The Bald Soprano, made him internationally famous. He went on to write more than twenty plays. In the play you will see, Ionesco spoofs his own experiences as a playwright confronted by various academic critics and their views of his work.
The Players Edge series is the brain-child of Robert Runck and Jay Newlon, president of the Players. With the support of the board of directors, they intend the series to be an extension of the main season of The Players, in order to create the opportunity to do plays outside the mainstream offerings of the regular Players season.

AUDITIONS UNDERWAY FOR THE DROWSY CHAPERONE
Auditions and casting are afoot for our fall musical, The Drowsy Chaperone, directed by Donnie Baillargeon. If you hear the sounds of singing voices and dancing feet coming out of the halls of the theater at 51 Walden this week, you'll know that a work is in progress. Stay tuned for the announcement of the cast of talented thespians chosen to present this Tony award-winning show.

SAVE THE DATE ...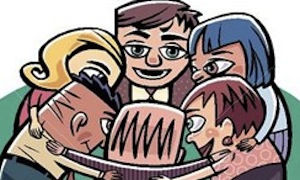 ...
... for the fall Huddle, Sunday, October 16th, at 7 p.m.! Program details to come in later Newsletters.

ASSISTANT STAGE MANAGER NEEDED!
The producers of Amateurs, the winter play of the 2011-2012 season, are seeking an Assistant Stage Manager. If you want to have fun, and learn an important theatre production skill, call or email Corinne Kinsman at 978-369-1379, corinne.kinsman@gmail.com

SUBSCRIBE TO THE NEW SEASON ...
... and save close to 20% on the ticket prices, along with a choice of seats. After August 1, a subscription for the three shows is $50. (Single ticket prices are $25 for The Drowsy Chaperone and $19 each for Amateurs and Little Women.) For detailed Subscriber Benefits, go to the Players website concordplayers.org