THE PLAYERS AND JULY 4
The Concord Players were represented at Concord's Fourth of July Picnic in the Park by Jay Newlon, his wife Lynne Rothstein and volunteers from the National Charity League. Marion and Whitney Cook and Jeanine Calabria and her daughter Maya assisted in introducing our up-coming season to the assembled throng. Dressed as Samuel Adams, Jay offered a rousing recitation of the Declaration of Independence, reminding all of the origins of this storied holiday, and the reasons how and why our country was founded.

DO YOU HAVE PLAY SUGGESTIONS?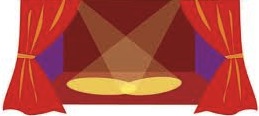 The Concord Players Play/Director Selection Committee is beginning its annual search for the best slate for our 2012-2013 season. If you have a favorite play you would like considered by the committee, please email Rick Frese, Committee Chair, at RFRESE@bentley.edu Please include as much as you can of the following information for each show: name of the play, author, number of male and female parts; type of show (drama, comedy, mystery, musical); and type of set if known.

TRAVELING PLAYERS AT WORK
In addition to rehearsing regularly at Newbury Court (which has a theatre space), our own Concord Traveling Players (Dorothy Schecter, Sandy Armstrong, Tillie Sweet, Charlotte Kelley, Betsey Connolly, Rik Pierce, Bill Maxwell, Michael Henchman, Waldo Fielding, Lillian Anderson, Paul Gill, and Robert Runck) have a busy schedule lined up for the next few months, of performances for local retirement homes and Council on Aging venues. In July, they go to Littleton LifeCare; in August, to Maynard Council on Aging, Robbins Brook in Acton, and Concord Park; in September to Chelmsford Crossing; and in October, to the Acton Council on Aging. They will be offering two programs: a previous one with selections from Arsenic and Old Lace, Harvey, and I'm Herbert; and for second visits, a new set of pieces with a courting and marriage theme: A Brief Encounter, a dramatization of a short story by O. Henry; The Proposal, by Anton Chekhov; Here We Are, a dramatization of a honeymoon story by Dorothy Parker; and a husband and wife working together writing Postcards, by James Prideaux.

AUDITIONS FOR THE FALL MUSICAL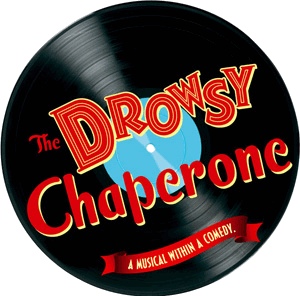 Auditions for The Drowsy Chaperone, our fall 2011 production, will be held by appointment on Monday and Tuesday, August 1 and 2, from 7 to 10 p.m., at 51 Walden Street in Concord. Prepare 32 bars from a song of your choice--bright and bold. Please bring the sheet music for your selection. Callbacks, consisting of dance, vocals and cold readings from the script, will be held on Wednesday, August 3, beginning at 7:00 p.m. Performance dates are 8 p.m. on Fridays and Saturdays, November 4 to November 19, 2011, and a 2 p.m. matinee on Sunday, November 13. Anyone cast who is not already a member of the Players, must become one. The cost for membership is $25. For more information and details, go to the Players website concordplayers.org and click on Auditions. For an appointment, please email DrowsyChaperone@concordplayers.org or phone 978-369-2990 and leave a message in Mailbox #2. Characters: Man in Chair; Mrs. Tottendale, G3-Db5 (Alto); Underling, Ab2-G4 (Tenor); Robert Martin, C3-Ab4 (Tenor); George, F3-Bb4 (Tenor); Feldzieg, Db3-Db4 (Baritenor); Kitty, Bb3-F5 (Soprano); Gangsters 1 and 2, Db3-Gb4 (Tenor); Adolpho, A#2-G4 (Bass Baritone); Janet Van De Graaff, G3-Eb; the Chaperone, F3-D5 (Alto); Trix, the Aviatrix, Ab3-Eb5 (Alto); Superintendent (non-singing role); Ensemble, 2 m, 2 f (Soprano, Alto, Tenor, Baritone).

PLAYERS NEWS
The Sudbury Savoyards will be presenting a staged reading of J. M. Barrie's Mary Rose July 15-16, directed by Peter A. Stark, with performances by Mike Lague as Reverend George Amy, Jon Saul as Harry Blake, and Craig Howard as James Morland. Go to www.sudburysavoyards.org for details. Craig Howard and Emily Earle will be appearing with the Newton Country Players (In Residence at MassBay Community College) in a production of Sondheim's Into The Woods, as the Narrator/Mysterious Man and Florinda, the first two weekends in August. Craig Howard and Connie Benn will be appearing in the Mass Theatrica production of Gilbert & Sullivan's Iolanthe in September at Southgate's Theater in Shrewsbury, MA. Craig Howard will also be performing as a soloist in an American Songbook concert (July 27) in the Greater Worcester Opera's 8th Annual Summer Concert Series.