ANNUAL MEETING A GREAT SUCCESS!
The Concord Players held their 90th Annual Meeting on March 21 , at 51 Walden Street. The meeting opened with a cheery welcome from President Jay Newlon. Last year's annual meeting minutes were read by secretary Joanne Hines, and an update on the organization's financials was given by Treasurer Chuck Holleman. Vice President Jill Henderson shared highlights of current fund raising, and Vice President Linda McConchie talked about this year's productions. Cheri Fletcher, Chair of the Nominating Committee, announced board nominations and conducted voting by the members. Voted for a one-year term on the Executive Committee were Jay Newlon, President; Jill Henderson, First Vice President of Committees; Tracy Wall, Vice President of Productions, Chuck Holleman, Treasurer; and Joanne Hines, Secretary. Board members for a one-year term ending June 30, 2012, were Tom Sikina, Director of Finance; Paul Murphy, managing the Volunteer Program; Edward Bernard, Director of Marking/Publicity; and Cheryl Carter-Miller, Director of Special Events. Board Members nominated for a two-year term ending June 30, 2013, were Rick Frese, Play Selection Committee Chair; Paul Gill; Robert Runck, Director of Planning; and Corinne Kinsman, Director of Membership. Board member retiring June 30, 2010: Linda McConchie, VP of Productions, Executive Committee. Rick Frese announced the slate of plays and directors for the 2011-2012 season. Entertainment was provided by the Concord Traveling Players who performed scenes from Arsenic and Old Lace, Harvey, and I'm Herbert from I Can't Hear You When the Water's Running. Refreshments were organized/ coordinated by Sally Bull and Susie Baldwin.

DON'T MISS THE NEXT SEASON!
In The Players 2011-2012 season, playgoers can look forward to a Tony-Award-winning musical in the fall that promises to be an homage to American musicals in the jazz age. In the winter we will bring you Amateurs by Tom Griffin, which follows the misadventures and antics of an even more unruly cluster of thespians than those you usually see in Players productions! In the spring of 2012 we will be celebrating not only our decennial event of producing Little Women but also joining the community at large in honoring the Louisa May Alcott Centennial.

NEXT SEASON'S DIRECTORS
Directors for 2011-2012 season are Donnie Baillargeon, new to the Concord Players, who will direct the fall musical. Donnie has been a stage director, producer, technical director, play committee member, general manager and president of Vokes Players. The winter comedy will be directed by Ben Delatizky, new to the CP, who has directed 13 shows, produced 5, performed in 27 and received 13 Dash, Earp and Drama Festival awards. Concord's own Kate Clarke will direct Little Women. Kate was in the 1992 production of Little Women and a crew member in the 2002 production. She has enjoyed a rich set of experiences in the theater and has an M.F.A. from Brandeis University.

OTHER PLAYERS NEWS
Tom Large and Paul Held have gone from being madcap Italians in Breaking Legs to madcap Brits in the farce Funny Money at TCAN in Natick center. The show goes up in early June. For info: www.TCANPlayers.org

COME SEE THE SPRING MUSICAL!
Dirty Rotten Scoundrels opens April 22 and runs April 23, 29, 30 and May 1, 6, 7. Directed by Michael McGarty, with music direction by Mario Cruz, and choreography by Karrie Stang Mason, and featuring a stellar cast of singers, dancers and backstage crew! Opening night ticket holders will be treated to an elegant reception, beginning one hour before the 8 p.m. performance.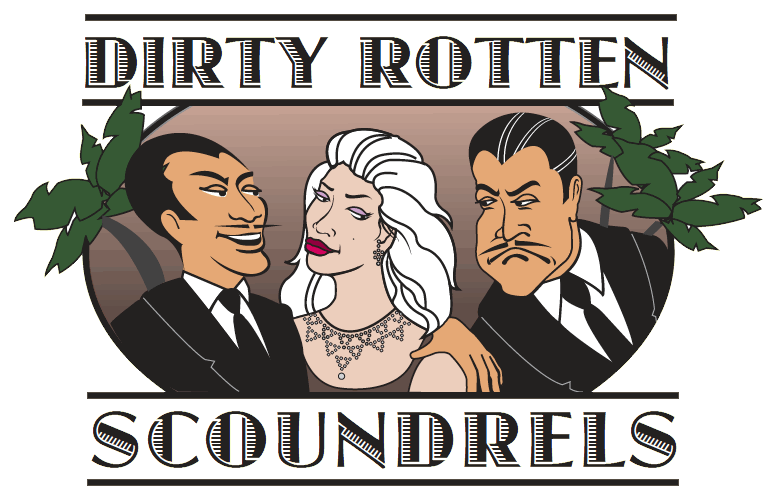 ... AND CATCH THE RADIO SHOW
Don't miss the performance of selections from Dirty Rotten Scoundrels on the radio program "Standing Room Only," on Sunday, April 3, at 1:00 p.m., at 88.9 WERS HD2, as part of their series, "The Best Of Broadway And Beyond" on Saturday 10 a.m. to 2 p.m. and Sunday 12 noon to 2 p.m. during their Live Music Week.
Attending our performance will be Michael McGarty (Stage Director) and Mario Cruz (Music Director). Mario will be the accompanist. Performing will be Eric Hanselman (Lawrence), Ethan Butler (Freddy), Kat Aberle (Christine), Rachel Savage (Jolene). They will sing "All About Ruprecht" (Eric, Ethan, Rachel), "Nothing Is Too Wonderful To Be True" (Kat, Ethan), and possibly a third selection if there is time.
Also, at the Live InStudio session that Sunday, listeners will be offered two pairs of tickets to the opening night performance on Friday, April 22. The tickets include admission to the opening night reception.

HEAR YE, HEAR YE
In November, beginning with curtain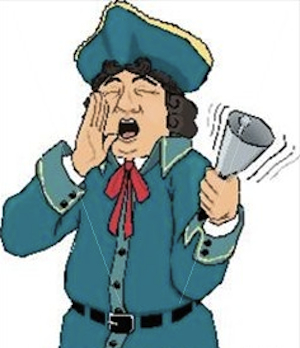 speeches by Players President Jay Newlon and followed by written and emailed appeals sent to members and subscribers, The Concord Players launched a fund-raising campaign for a sound enhancement project. The original goal of $25,000 was raised to $29,900, based on the higher than expected bid costs received for the new speakers, which is part one of a multi-phase project.
We still have more money to raise and will include donation envelopes in the programs of Dirty Rotten Scoundrels, opening April 22. We hope to reach our goal by June. We have added a new on-line donation capability to the Players' website, www.concordplayers.org and are pleased that our donors have used it.
Gifts have been given in memory of Heddie Kent, Harry Schecter, Jack Sweet and Leroy Newbold for all their talents and time devoted to The Concord Players. Gifts were also given in honor of Mark Elliott, Bill Smith, Bob Carter, Susan Tucker, Theater Arts, The Scarlett Pimpernel, new granddaughter Ruby Hope, Nanci, Owen and Maggie Butler, Patricia Till, Miles Petrie, Dorothy Schecter, William Pordon, and Lyneath Floyd.