PLAYERS END SEASON ON A HIGH NOTE


The Concord Players will finish their season with a flourish.

The Scarlet Pimpernel

, the smash musical that careens from the streets of Paris during the French Revolution to a tranquil British manor to the deck of a ship at sea, will be magically recreated on the stage at 51 Walden, by director Corey Jackson, music director Mario Cruz and an award-winning team of designers and technical crew. Audiences will experience some "amazing set changes and fabulous period costumes," according to Director Jackson, "so you can expect an extraordinary stage event."



OPENING WEEKEND RECEPTIONS


Ticket holders for the opening weekend of

The Scarlet Pimpernel

, Friday, April 23, and Saturday, April 24, are cordially invited to attend receptions at 7 p.m. before each performance. An authentic 18th century repast will be served. We hope you will join us for

hors d'oeuvres

, desserts, and libations as we discuss the background of this extraordinary production.
The musical runs Fridays and Saturdays at 8:00 p.m. April 23 through May 8, with two Sunday matinees on April 25 and May 2 at 2:00 p.m. Tickets for all shows are $24 (with a discount of $1 off per ticket available for groups of 10 or more).
To order tickets and get show information, go to www.concordplayers.org You can also email your ticket requests to tickets@concordplayers.org or call 978-369-2990.



SCARLET PIMPERNEL INTERVIEWS ON TV


Mark your calendar and tune to Channel 8 in April! Arts and features writer Priscilla Stevens of

The

Carlisle Mosquito

will be interviewing

The Scarlet Pimpernel

Director Corey Jackson, Music Director Mario Cruz, and cast members Ethan Butler (Percy), Sarah Jackson (Marguerite), and James Tallach (Chauvelin) on CCTV's entertainment program

Discussing Creativity

.
A Pimpernel episode is shooting this week and will air on local cable broadcast channel 8 on Monday, April 12 at 9 p.m., Wednesday, April 14 at 5 p.m., and Friday, April 16 at 8 a.m.



THE SCARLET PIMPERNEL

PUBLICITY CAMPAIGN
The Players publicity campaign for this show includes the theme, "Who is the Scarlet Pimpernel?" (click on this link) As you may know, discovering the identity of the Scarlet Pimpernel is the crux of the plot of the musical, and the characters in the play ask that question constantly. We hope to pique the curiosity of people who don't know the book or play by placing ads and posters of the masked cast members all over town. Also, we pulled the names of some members of the cast of

The Scarlet Pimpernel

out of a hat to present to you here.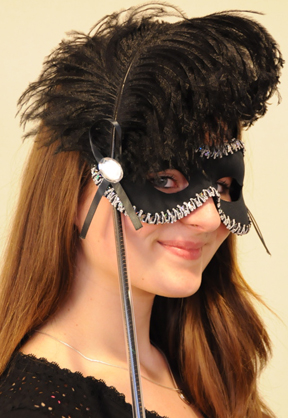 One definition of "community theater" is theater made up of people in the community. And in

The Scarlet Pimpernel

, one of those community members is

Maddie Mahoney

(Ensemble), a junior at Concord-Carlisle High School. Says Maddie, "One of my favorite parts about performing is being able to express myself through song and dance, and being able to entertain audiences." And she's had ample opportunity to do just that, as Olive in

The 25th Annual Putnam County Spelling Bee

, Nancy in

Oliver!

and Anita in

West Side Story

. "I love being able to portray different characters and play someone who isn't myself," says Maddie. "Rarely in life do people get that special opportunity."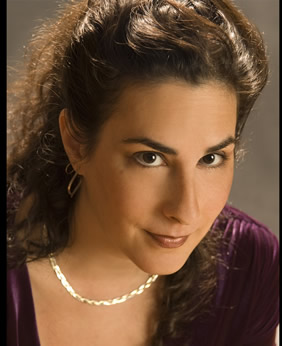 Stephanie Mann (Ensemble) has had considerable experience as a performing soprano. As an undergrad at Brandeis and a graduate student in Voice and Opera Performance at The Boston Conservatory, she starred in a number of operas. Since then, she has sung with the Boston Opera Project, the Raylynmor Opera, the Asheville Lyric Opera Company, Mass Theatrica, Worcester Opera Works, Riverside Theatre Works, Longwood Opera, and the New Hampshire Opera Theatre. Of the current production, she says, "I've been a fan of the story of the Scarlet Pimpernel since the 7th grade when we were shown the 1982 miniseries in class. For months after that, I would watch the movie every day after school. Since then, I've read the book multiple times, seen the movies, saw the musical twice (once on Broadway, once with the first touring cast), and have even tried to grow scarlet pimpernels (my cat ate them). Needless to say, I'm a bit obsessed with the story and am thrilled to be a part of a local production."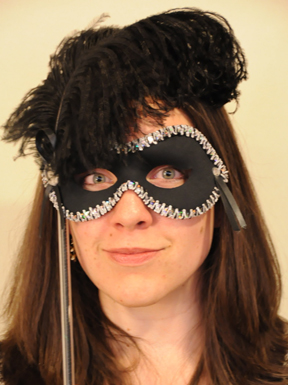 Laura Prior (Marie) is performing in her first Concord Players show, and

The Scarlet Pimpernel

is her favorite musical! "Ever since my mother saw it performed on Broadway and brought home the soundtrack for me, it has been my dream to be in this musical! It is an honor to work with such a talented cast and crew. There really is a standard of excellence in every aspect of this show." Most recently Laura was seen in

Anything Goes

with Actorsingers in Nashua, for which she received a New Hampshire Theatre Award for Best Supporting Actress in a Musical. Past shows include

Crazy for You, Of Thee I Sing, Pirates of Penzance,

and

Bye Bye Birdie

.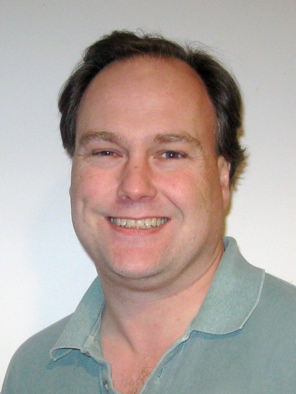 Tom Richardson (Jessup and Sentry), has appeared elsewhere in

The Music Man, Once on This Island and The Pajama Game, Joseph and the Amazing Technicolor Dreamcoa

t,

One More Angel in Heaven, The Wizard of Oz, and My Comic Valentine

. On the side, Tom performs in the rock band "The Bearded Pigs". Of being in

The Scarlet Pimpernel

cast, he says, "I feel fortunate to be part of this production. I've worked with some talented people and groups over the last couple of years, but the depth of talent and commitment in this production, both on and off stage, is truly impressive. When they had us in for costume measurements a month before rehearsals began, I could see that The Concord Players commitment to the show would be something special."

BE SURE TO COME TO THE ANNUAL MEETING!

The Concord Players 90th Annual Meeting will be held at 51 Walden Street, 7:00 p.m. on April 11, 2010. There will be refreshments, announcement of the 2011-2012 play slate, voting for the Board of Directors for the upcoming year, and you will hear what has been going on behind the scenes this year and about plans for the future. After that, members will enjoy a short one-act play called

The Love Clinic

, directed by Faith Pelletier, and starring Lisa Astbury (director of

The Odd Couple

) and Paul Murphy (director of

The Man Who Came to Dinner.

) A great way to get together and catch up with each other. See you there!



NEW BOARD MEMBER CANDIDATES


Long-term member

Paul Gill

has contributed to a number of Players productions as a sound and visual effects designer. For example, in 1992, for

Evita

, he rented a Spanish-language movie from a Hollywood vault, set up a projector and large screen, and created the ambiance of a Buenos Aires cinema. Paul has co-produced four shows and was Players president from 1986 to 1988, as well as serving on the FOPAC board. He spearheaded the effort to acquire a Lexicon sound processor, to enhance house sound for both Orchestra and Players.


Paul Murphy

has directed or appeared in several Players productions. He directed

Dinner with Friends

and Rogers and Hammerstein's

Cinderella

, and has appeared in

The Odd Couple, 1776, Honk!, Oklahoma!

, and

An Inspector Calls

. Elsewhere, Paul has directed

The Last Night of Ballyhoo, All Night Strut, Fantastiks

, and the Kaufman and Hart classic,

You Can't Take It With You

. Off stage, Paul does educational marketing for the MGH Institute of Health Professions.


Robert Runck

, current Newsletter and Yearbook editor, has been a member since 1990. A former member of the Players and FOPAC boards, and former president of FOPAC, he has produced two plays and appeared in four others, along with helping build sets and prop furniture, paint, and work on the backstage crew during runs.



REMINDER: DON'T FORGET THE SHOW BUS!


See the world-famous Alvin Ailey American Dance Theatre at the Wang Center, 7:30 p.m., Thursday, April 15, 2010. The program includes Uptown, Dancing Spirit, and Revelations. 34 tickets are available at $90 each (great seats!). Includes bus fare and refreshments. Bus leaves 51 Walden Street at 6:00 p.m. For more information contact Susie Baldwin at 978-287-4898 or susanbal@verizon.net and Sally Bull at 978-369-2042 or sallybull@erols.com



NEW MEMBERS JOIN PLAYERS


We are pleased to welcome the following new and returning members: Charlie Atherton, Bill and Elizabeth Hoermann, Laura Prior, and Andy Swansburg.

PLAYERS ON STAGE ELSEWHERE
Kate Beattie is a Lady
Player member Kate Beattie will be playing Lady Cynthia Muldoon in

The Real Inspector Hound

, by Tom Stoppard, which along with

Nasty Things, Murders

by Arthur Lovegrove, is being presented by the Belmont Dramatic Club at Belmont Town Hall (455 Concord Avenue, Belmont), April 9, 10 at 8 p.m. and 11 at 3 p.m (tickets are $20 adults/$18 seniors).



Nancy Curran Willis Directs Again (and Again)


Nancy Curran Willis directed

The Shape of Things

at Quannapowit Players, on stage now through April 3; and will direct

Doubt

for Hovey Players (May);

Jekyll & Hyde

for Needham (November);

Lion in Winter

at Nextdoor Theater in Winchester (January 2011); and

Moon Over Buffalo

(May 2011) for Acme.



FOPAC SHOW A BIG HIT


Congrats to Sarah Telford for directing and starring in a successful production of

Die Fledermaus

as a fundraiser for FOPAC. Players members David Atwood (producer), Jay Newlon (stage manager), Dolores Carabillo (Costumes), Sally Bull and Susie Baldwin (Front of House) and Rick Shamel (Lighting) also contributed in a major way to the production, which featured members of the Concord Band, Concord Orchestra, and school of ballet at 51 Walden.



THE COMEDY OF ERRORS

AUDITIONS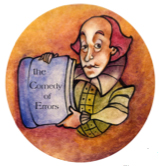 Player member Robert Runck is directing Shakespeare's

The

Comedy of Errors

for the Nashua Theatre Guild, performing in an outdoor park setting in late July. Auditions for the show are being held on Tuesday April 20, 7-9pm and Wednesday, April 21, 7-9pm. in the Court Street Theater, 14 Court Street, Nashua, NH. Directions available on the NTG website at http://www.nashuatheatreguild.org/summer.html

SCARLET PIMPERNEL CAST PROFILES, CONT.


It may seem surprising that

James Sheehan

, a junior at Acton Boxborough Regional High School, has the principal role of Armand St. Just in

The Scarlet Pimpernel

. But he has already built up an impressive resume. Behind the scenes, he has been the resident associate producer and graphic designer for ACTS, and he produced his school's fall play,

Our Town

. Although

The Scarlet Pimpernel

is his onstage debut with Concord Players, he has already trod the boards elsewhere, with lead roles in

Les Miserables

,

Beauty and the Beast

,

On Golden Pond

, and

The Boy Friend

. When asked what he likes best about performing, James says, "Live shows are constantly changing and nothing will ever be the same from night-to-night-that's what makes it fun!"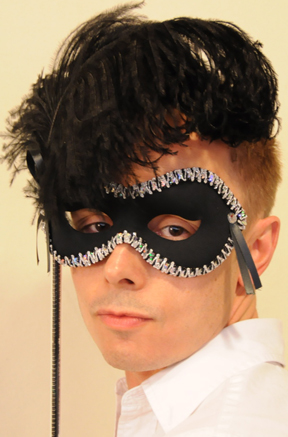 Andrew Swansburg

(Ozzy), was last seen at 51 Walden as Hans in

Cabaret

. He's also performed elsewhere in

A Man of No Importance, A Chorus Line, Crazy for You, Joseph and the Technicolor Dreamcoat, Carousel, Grease, My Fair Lady, Damn Yankees, Evita, Gypsy, A Little Bit of Ireland

,

Remembering the 40's, West Side Story, Mack and Mabel, What the Butler Saw

and

Oliver!

He has this to say about

The Scarlet Pimperne

l, "Concord has certainly raised the bar with every aspect of this show. As an actor, it's exciting to see the incredible work on sets, costumes, publicity, etc., that is going on when we aren't in the theater. It drives me to work harder at my craft to create a polished show for our audiences."