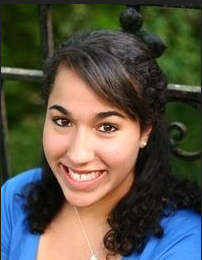 Tricia Whitlock
Tricia has greatly enjoyed working with Concord Players in this production of West Side Story. Tricia is a sophomore at Concord-Carlisle High School and participates in many theatrical productions that are done at CC. Tricia most recently played the role of Patsy in Crazy For You at CC, and is now playing the role of Gonzalo in The Tempest.
Outside of school, Tricia accentuates her love for performing through dancing: tap, jazz, ballet, and modern, and is a regular member of productions with the Alexander Children's Theater School. Favorite past roles in musicals Tricia has done include Patsy (Crazy For You), Annie (42nd Street), Harlem Dancer (Ragtime), Ronnette (Little Shop of Horrors), and many more. Tricia is also looking forward to perform as a New York Tapper in Bye Bye, Birdie at North Shore Music Theater this summer 2008.
Tricia would like to thank the production staff of West Side Story for all their dedication and hard work, and she would also like to thank the cast, Stephanie, Mom & Dad, Jimmy & Chelcie, Sylvia & Paul, Kailey and all her friends for all their love and support.