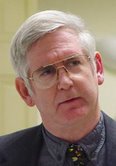 Rich White
Rich made his first professional stage appearance as Kurt Von Trapp in "The Sound Of Music" at the Lunt-Fontainne Theater in New York City in 1960 (replacing one of the original cast members whose voice had changed). He appeared as a juvenile and chorus member in such Broadway musicals as "Sail Away" (in which he was directed by Noel Coward himself!), "Oliver", "Breakfast At Tiffany's", "Her First Roman" and "Henry, Sweet Henry".
He shifted to stunt work in 1968 and earned his living for much of the next twenty years as a stuntman, stunt director and second unit director, working on such films as "Major Dundee", "The Good, The Bad And The Ugly", "Once Upon A Time In The West", "My Name Is Nobody", "Trinity Is Still My Name" "Hooper", "Cannonball Run", "Cross Of Iron", "Sharkey's Machine", "Smokey And The Bandit", "On Golden Pond" and "Fright Night" and television shows such as "Hardcastle And McCormick", "Jake And the Fat Man", "The Dukes Of Hazzard", "Remington Steele", "Vega$", "Spenser For Hire" and "Hawk." His last film stunt work was in "Rumble In The Bronx" with Jackie Chan.
Since his retirement from stunt work, Rich has worked as an actor and as a director with the Concord Players, the Vokes Players of Wayland, the Curtain Call Players of Braintree, the Lexington Players, the Salem Theater Company, the Arlington Friends of The Drama, the Hovey Players of Waltham, the Turtle Lane Playhouse of Newton, the Amazing Theater of Framingham, the Stratton Players of Fitchberg, MA and the Washington Street Players of Holliston. An accomplished jazz and cabaret singer, Rich is hoping to release his first CD in early 2009.