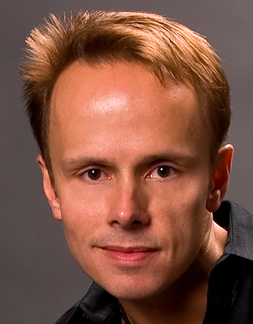 Andy Swansburg
Andrew Swansburg (George) – is grateful to be returning to one of his favorite theaters in this wonderful musical. Andrew was last seen on the Concord stage in The Scarlet Pimpernel (Ozzy) and Cabaret (Hans).
Andrew has worked with many of the Boston area theater companies both off stage and on as an actor/singer/dancer. Recently, he was seen at the Vokes Theater in A Man of No Importance (Robbie)and at Hovey Players in Zombies from the Beyond (Billy). A regular performer with the Reagle Players, some favorite roles have included A Chorus Line (Mark), Crazy for You (Billy), Joseph...Dreamcoat (Benjamin) and ensemble/dance roles in Carousel (starring Shirley Jones), My Fair Lady, Damn Yankees, Evita and Gypsy among others. Andrew is also an Associate Member of Dance Prism – a classically focused ballet company bringing the spectrum of ballet into local communities.
To my family, thank you for letting me pursue a life long passion - Love to J.- and the girls – I couldn't do it without your support. To our audiences, thank you for supporting live theater and if you enjoyed tonight's performance, please tell a friend.